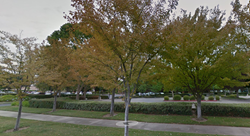 PLEASANTON, CA (PRWEB) February 25, 2016
SCS Engineers announces the relocation of their office in Pleasanton, CA. The office is moving just up the street to a new space and with doors opening on February 29 at:
SCS Engineers
7041 Koll Center Parkway, # 135
Pleasanton, CA 94566
Tel: +1-925-426-0080
Fax: +1-925-426-0707
In keeping with SCS's sustainable materials management services, Tracie Onstad Bills, SCS's Northern California Director of Sustainable Materials Management is in charge of making the move as environmentally friendly as possible. This includes:

Using reusable bins for the move (no cardboard)
Donating used furniture to the Pleasanton School District and through Craig's List and Free Cycle
Donating old binders to RAFT (Resource Area For Teachers) in Sunnyvale
Recycling all material such as paper, metal, and plastics
Recycling all electronic waste
Recycling old CD / DVDs and cases
SCS provides environmental engineering and consulting services to municipal and private sector clients, and we have expanded the range of our sustainable materials management services. As SCS Vice President Joseph J. Miller, P.E. puts it "we are moving to a greener location, and even our move is green."
About SCS Engineers
SCS Engineers environmental solutions are a direct result of our experience and dedication to solid waste management and other industries responsible for safeguarding the environment. For more information about SCS, please visit our website at http://www.scsengineers.com/services/solid-waste-planning/sustainability-services.