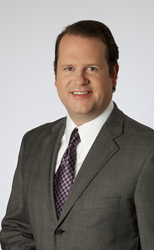 "These customers are key to the banks' future and they want to communicate with us differently."
Palm Dessert, CA (PRWEB) February 22, 2016
Banking Leaders including CEO's and other industry leaders converged at the JW Marriott Desert Springs Resort for the ABA National Conference for Community Bankers this week. GREMLN Social Media CEO Chris Moloney, and Mike Cruz, Digital Marketing Manager at TheBANK of Edwardsville, led a panel discussion on How Community Banks Can Win With Millennials. David Stillman, generations expert, founder of GenZGuru, and best-selling author, moderated the panel.
"Right now, Millennials are looking for a partner they can trust as they travel the road of financial success," said Cruz. "It's a perfect opportunity for community banks like TheBANK to begin building fruitful, long term relationships with them today."
"Banks are realizing incredible growth by leveraging social media effectively and by educating their teams on how to expand their business networks," said Moloney. "Being able to actively manage that activity and reduce compliance risks is essential for banks today. These customers are key to the banks' future and they want to communicate with us differently."
The panel also highlighted that social media is a key tool for banks to use to communicate with customers and for banks to show how they are supporting their communities. "Over the next few years, banks must master social media in order to retain customers and gather new ones," Moloney added.
The American Bankers Association – through its subsidiary the Corporation for American Banking – has endorsed the social media marketing, monitoring, and compliance platforms of GREMLN, a leading provider of digital marketing tools for financial services organizations. This endorsement establishes the GREMLN Social Guardian platform as the recommended social media marketing and compliance solution of choice for ABA members.
For more information about the American Bankers Association endorsement of GREMLN Social Media visit: http://brev.is/HDpB
About American Bankers Association
The American Bankers Association is the voice of the nation's $16 trillion banking industry, which is composed of small, regional and large banks that together employ more than 2 million people, safeguard $12 trillion in deposits and extend more than $8 trillion in loans. Learn more at http://www.aba.com.
About GREMLN Social Media
Founded in 2009, GREMLN is a digital and social media marketing company that provides tools for users to manage their social media needs. GREMLN offers organizational tools to streamline all of the social media marketing campaigns for individuals and groups. In 2015, the American Bankers Association endorsed GREMLN for all U.S. member banks and employees. GREMLN Social helps users save time and money with Twitter, Facebook, and LinkedIn content management and analytics all in one central dashboard. GREMLN helps companies and employees engage with customers, monitor social mentions, and schedule content marketing campaigns at the optimal time and frequency in one platform. GREMLN's Social Guardian™ tool allows for regulated users, such as financial services employees and companies, to manage safe, secure and compliant social media campaigns. With built-in tracking tools and results analysis, GREMLN is the best-in-class solution for managing social media campaigns. For more information, visit GREMLN.com.
About The Bank of Edwardsville
Established in 1868, TheBANK of Edwardsville is a leading, locally owned community bank in the metro St. Louis area with 20 locations in Illinois and Missouri. TheBANK has a tradition of providing personal service, offering the most innovative products and giving back to the communities in which it serves. For more information, please visit us online at http://www.4thebank.com, on Facebook at http://www.facebook/thebankofedwardsville or on Twitter at @4thebank.
# # #