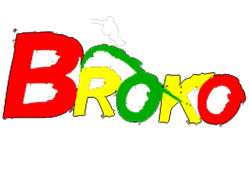 Broko is proud to partner with Aspen Vail Summit County Snow Report in providing Broko Snowboard Bindings in support of the Vail Veterans Program."
Alpharetta, GA (PRWEB) February 21, 2016
Broko, Inc. is proud to partner with Aspen Vail Summit County Snow Report in support of the Vail Veterans Program. Broko is supplying sets of Broko Snowboard Bindings to veterans who snowboard and take part in the winter programs for adaptive snowboarding. In the winter program, wounded warriors and their families are offered four days of professional adaptive ski and snowboard instruction, family meals and group social opportunities.
Broko snowboard bindings, designed by David Renshaw, PhD, were first introduced commercially in Dec 2013. Brokos allow the snowboarder to reposition their stance dynamically on all terrains and conditions, make the stance more natural, reduce fatigue and injuries, produce a faster learning curve and allow for more aggressive tricks and freestyle maneuvers than the current locked-in design. Most adjustments are not even consciously made, just like walking on uneven terrain.
The Broko binding is a simple, light-weight, low-profile, low-cost snowboard binding riser that allows each boot 360 degrees of rotation freedom independently of the other. While riding, the boarder generally experiences only subtle changes in positioning to allow for the most comfortable, controlled stance. The ease with which the binding may pivot in the stance allows the board to correct its orientation on a hill or a turn without torqueing the rider's stance, thus reducing falls and injury potential. This is especially beneficial in accommodating adaptive needs including those experienced by wounded warriors.
Riders universally agree that Brokos reduce stress on ankles and knees, and allow easier and more intuitive control of the board. The ability to face your stance forward in lift lines and take the pressure of your extremeities while on the chair is an added benefit unto itself.
Broko will donate $10.00 to the Vail Veterans Program for each set of Brokos ordered from our website from now through March 31, 2016. Visit us on-line at http://www.brokobindings.com. Broko Snowboard Bindings ...don't be goofy.