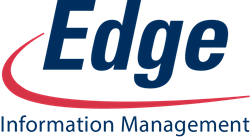 Edge strongly encourages and provides all employees with the opportunity to enroll in FCRA certification programs.
Melbourne, Florida (PRWEB) February 23, 2016
Edge Information Management - a prominent provider of employment and drug screening services, today announced that Norm Gagnon, Vice President of Compliance/Operations and Ryan Fadden, Senior Compliance Administrator, have both successfully completed the FCRA Advanced Re-Certification program. This special certification program is only available to individuals who hold a current FCRA Advanced Certificate and are nearing the end of their two year certification period. Norm and Ryan have both held the FCRA Advanced Certifications since 2012.
Norm highlighted the company's commitment to educating employees. "Edge strongly encourages and provides all employees with the opportunity to enroll in FCRA certification programs. These programs offer employees additional background knowledge and methods utilized within the background screening industry and how it relates to the positions they hold within Edge."
Edge president Joe Langford said, "Norm and Ryan continue to show their dedication to maintaining a deep understanding of the FCRA, in order to be a reliable source of information for our clients. Additionally, they both provide valuable leadership and guidance in all disciplines of the company, so we remain compliant with our obligations as a Consumer Reporting Agency."
The Advanced Certification Program is primarily for individuals who are in leadership positions or who make compliance decisions for their organization. Both Norm and Ryan offer guidance and industry knowledge for Edge clients with the goal being to protect employer interests and the rights of job seekers.
About FCRA Advanced Certification
FCRA Advanced Certification is the highest level of certification for background screeners offered by the NAPBS. The Advanced Certification Program is intended for background screening professionals in leadership positions and those who set compliance policy and make compliance decisions for their enterprise.
About NAPBS®
Founded in 2003 as a not-for-profit trade association, the National Association of Professional Background Screeners (NAPBS) represents the interests of more than 700 member companies around the world that offer tenant, employment and background screening. NAPBS provides relevant programs and training aimed at empowering members to better serve clients and maintain standards of excellence in the background screening industry, and presents a unified voice in the development of national, state and local regulations. For more information, visit http://www.napbs.com.
About Edge Information Management
Melbourne, Florida. Edge Information Management, Inc., established in 1991, is a privately held national provider of employment screening services dedicated to furnishing employers with accurate background screening, drug testing and electronic i-9/E-Verify services at cost-effective rates. Edge delivers services to each client via the internet through its proprietary software (WebScreen), portal or integration with a variety of industry leading ATS systems. The ability to combine "big business" technology with "small business" customer service is the value most appreciated by its clients. The NAPBS Accreditation exemplifies Edge's dedicated focus on delivering accurate information quickly and in compliance with hiring federal and state regulations.
Contact Information:
Nate Archibald
Edge Information Management
(800) 725-3343
natea(at)edgeinformation(dot)com