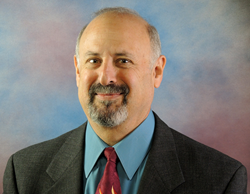 Roanoke, Va. (PRWEB) February 22, 2016
Roanoke, Va-Michael Millstone, Ph.D., has been named dean of academics for the University of Fairfax. He possesses more than 25 years of teaching, leadership, and management expertise in human resources, business, space and satellite systems, aviation, and education.
Millstone holds a Bachelor of Science from University of the State of New York. He also holds a Master's of Arts in Business from Webster University, as well as a Doctor of Philosophy in Organization and Management from Capella University. Millstone is a Senior Certified Professional from the Society for Human Resources (SHRM-SCP).
In this role at the University of Fairfax, Millstone will oversee faculty services management, course and faculty scheduling, assessment of process management, student support, and program development and improvement.
Previously, Millstone was employed by Northcentral University as the director of dissertation management, graduate school dissertation chair, and online adjunct professor. In addition, he was employed by Walden University and the Boeing Company.
Dominic Boamah, Ph.D., chief academic officer/president of the University of Fairfax said, "Dr. Millstone is an accomplished professional with a wide variety of relevant experiences who will be a dynamic leader for the University of Fairfax."
-###-