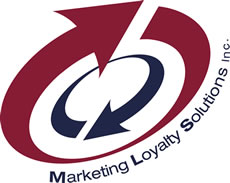 In today's marketing arena the one channel approach is Out. You'll need the proper mix to obtain the maximum ROI possible!
Toronto (PRWEB) February 21, 2016
In an age when computers seem to drive everything, is there a place in any marketing campaign for an old-fashioned postcard sent to a customer through the mail?
The answer is a resounding yes, says Neveu, vice president of sales and marketing at Marketing Loyalty Solutions, a North American leader in the customer relationship management industry. In fact, the most effective CRM campaigns include both digital and conventional media.
"Each medium has its own strengths and weaknesses," Neveu says, "so a marketing effort built to play off of each medium's strengths is the best way to grab a customer's attention and guide them through the steps of purchasing process."
The important element says Neveu, is to make sure that both the digital – or online – campaign and the conventional – or Print– campaign convey the same messages and work together to drive that customer, first, to the Web site for research and validation and secondly, to the store or e-commerce for purchase.
Why multi-channel?
There are very practical reasons says Neveu. For example, direct mail can be the most effective means available to a business to reach a new customer, since laws prevent companies from sending digital communications to consumers when no prior relationship exists.
But once a consumer provides his or her email address, email is a great way to call attention to a company's products and services and drive those consumers to a Web site for research and validation of product or service claims says Neveu.
Conversely, unwanted emails can be forever channeled to a customer's spam folder with a few clicks. But a whopping 62 percent of Americans spend more time reading conventional mail than digital ads, according to the International Post Corp. Plus, 80 percent keep mail that attracts their interest for four weeks or longer.
"The trick is that you must make sure that you have one clear call to action across all the channels that you use in your campaign," Neveu says. "Design and messaging must be consistent, as well as your taglines, images and logo. Regardless of how a potential customer receives your message, Direct Mail must have the same feel as your digital campaign."
Marketing Loyalty Solutions
Marketing Loyalty has been developing CRM programs for businesses for more than 20 years. It recommends partnering traditional CRM print programs with digital programs for maximum ROI.
Its traditional three-year CRM program offers:

Data cleansing, management and scheduling through a Web-based CMS. It hosts and backs up customer data for client recovery, if necessary. It also offers data integration, invoicing and reporting tools.
Customer loyalty and retention: Marketing Loyalty's after-sales follow up program keeps you and/or your network top-of-mind. It delivers timely, relevant and personalized messages, based on customer buying habits, 12 times over three years. The messages integrate with all manufacturer reward programs.
A Web-based service: Handled completely by Marketing Loyalty, it allows dealer employees to focus on the immediate needs of customers who are poised to buy.
For information about Marketing Loyalty Solutions Inc. and how it can increase sales and profits from new and existing customers, contact Danny Neveu at (866) 757-0750, ext. 16 or dannyn(at)marketingloyalty.com .
Online: http://www.marketingloyalty.net