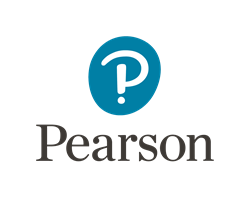 New York, NY (PRWEB) February 19, 2016
Pearson today announced its "Learning Makes Us" Professional Development Webinar Series. The "Learning Makes Us" webinar series offers professional development experiences that introduce educators to the latest educational trends, learning designs, pedagogical approaches and research in higher education and the professional world.
Speakers include authors and faculty advocates who inspire and support educators in their professional development and the digital transformation of their courses. Spanning the entire year and multiple disciplines, topics in the series include life sciences, physical sciences, computer science, engineering, business, mathematics, statistics, humanities, social sciences, languages, English and employability. As they complete the professional development webinars series, educators will have the opportunity to earn Acclaim professional development badges. The badges demonstrate the knowledge learned from attending the webinars and can be easily shared on LinkedIn, Facebook, and Twitter, email and other online destinations. Additionally, for select webinars, educators will be able to earn Continuing Education Units (CEUs). Participants who satisfactorily complete the CEU project will earn an Acclaim badge and a CEU certificate.
"At Pearson, our mission is to help people make more of their lives through learning. The 'Learning Makes Us' webinar series supports educators on their journey of discovery and learning, providing them with insights that will shape the learning opportunities that they provide for their students," said John Wannemacher, vice president of higher education strategic marketing, Pearson.
The year-long webinar series will include the Physical Sciences and Engineering webinar series, which will held from Feb. 29 through March 4. Many of the webinars will discuss learning through use of Pearson's Mastering digital technologies. With input from more than 12 million student users annually, Mastering creates learning experiences that are personalized and continuously adaptive.
Examples of Physical Sciences and Engineering webinars include:
-Discouraging Memorization in Organic Chemistry: Tools and Techniques
Tuesday, March 1, 2016, 3:00 p.m. – 3:45 p.m. ET
Dr. Paula Bruice, University of California, Santa Barbara
Bruice has experimented in how to best organize the organic chemistry course in order to foster understanding rather than memorization, as well as develop problem-solving skills, while still finding the time to teach the material students are expected to know for the new MCAT. Learn more and register.
-Measure Success: Why, What, and How of Data Collection
Friday, March 4, 2016, 12:30 p.m. – 1:45 p.m. ET
Dr. Robert Pribush, Butler University
This workshop provides a working knowledge of the many Mastering/Modified Mastering diagnostic tools that can be used to assess and document student learning and progress. A brief overview of student data measurement and strategies for using the data for course design and assessment will be covered. Learn more and register.
For complete information and registration details on all "Learning Makes Us" webinars, visit
http://www.pearsoned.com/events-and-webinars/learning-makes-us-webinar-series/.
About Pearson
Pearson is the world's learning company, with 36,000 employees in more than 70 countries working to help people of all ages to make measurable progress in their lives through learning. For more information about Pearson, visit http://www.pearsoned.com.
Media Contact: Scott Overland, scott(dot)overland(at)pearson(dot)com, 202-909-4528