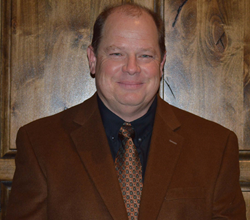 "...Mike's technical background in outdoor sports lighting and pole structures allow him to better anticipate and exceed the expectations of Qualite customers. ~ Nick Page, President, Qualite Sports Lighting
Hillsdale, MI (PRWEB) February 22, 2016
With over 29 years' experience in the outdoor sports lighting and pole industry, Mike has excelled in industry-related positions which include National Product Manager, Regional Sales Manager and Technical Sales Representative. For 15 years, Mike has been a dedicated Sales Representative for Qualite Sports Lighting as a respected member of their Indirect Sales Channel. After successfully representing Qualite in the Alabama market, Mike moved to Texas to develop the North Texas market for Qualite. Mike has been recognized multiple years as a top sales performer by Qualite.
Nick Page, Qualite President, states, "Mike's success is based on building long-lasting partnerships with architects, engineers, electrical contractors and ultimately, our customers. In addition, Mike's technical background in outdoor sports lighting and pole structures allow him to better anticipate and exceed the expectations of Qualite customers. His values and vision are consistent with Qualite's future plans."
Mike resides in Fort Worth, Texas.
About Qualite Sports Lighting
Qualite has been the Sports Lighting Partner for High Schools, Colleges, Parks and Recreation Departments, and Minor and Major League Professional Sports Franchises for over 30 years. In addition, Qualite has partnered with an LED Manufacturer to provide the highest quality LED Lighting Systems for sports facilities including retrofits and new construction for University of Phoenix, Minnesota Vikings, High School Stadiums, College Facilities and Park & Rec Fields across the US. Qualite's Q-LED System is the most Energy-Efficient, Highest Lumen Output LED Lighting Solution in the Sports Lighting Industry.