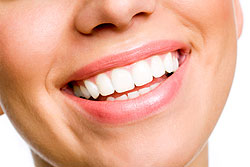 Replace your missing tooth with a dental implant and smile with confidence today!
New York, NY (PRWEB) February 20, 2016
Herald Square Dental is currently featuring an online coupon on their website that's offering $495 off one dental implant (see their website for details). This coupon is one per patient only, cannot be combined with any other offers, and post and crown are at an additional cost. This coupon is valid through March 30, 2016.
The Midtown Manhattan cosmetic dental practice, is also offering patients tips on how to properly care for their dental implants. Dental implants require similar care to that of natural teeth. They should be kept clean and plaque-free by brushing and flossing at least twice a day. Cleaning is especially important after meals. This is accomplished by gently brushing, giving special attention to all sides of the implant.
Oral hygiene aids may include:

Small, soft, manual toothbrush or an electric brush
Non-abrasive, tartar-control toothpaste
Dental floss for cleaning around the abutments
Antimicrobial mouth rinses
Patients must be committed not only to daily performance of dental hygiene at home, but also to regular visits to the dentist. It is recommended that the dentist be seen every 6-12 months for a professional exam and cleaning. Teeth and dental implants should be examined with an X-ray annually.
For an accurate assessment of implant health, gums should be examined, X-rays should be checked and compared annually. Also, any looseness, the bite, and all components attached to the implants, should be checked to ensure proper functioning.
Call 212-689-0024 with any questions about existing dental implants or to schedule a dental implant consultation with one of their experienced dental implantologists to determine the right treatment.
About the company:
Herald Square Dental and The Denture Center is a full-service dental office offering all phases of general dentistry. This includes porcelain veneers, orthodontic care (including Invisalign), implants that replace missing teeth entirely and more. Herald Square Dental and The Denture Center are also well known for quality dentures custom fabricated right on the premises. Conveniently located in Herald Square in the heart of New York City, Herald Square Dental and The Denture Center has been known as New York's place for quality cosmetic dental care and same-day dentures since 1977. They are equipped with all the technology and comfort to optimally restore beautiful smiles successfully, affordably, quickly and conveniently. Drs. Pasch, Yam, Shirzadnia and Song and their friendly staff are highly-trained in fixing chipped, cracked or stained teeth with lovely new veneers. At Herald Square Dental and The Denture Center, they offer a wide range of affordable dental makeover options, including natural-looking porcelain crowns, tooth bonding and tooth-colored composite fillings. For more information, visit their website at http://www.heraldsquaredental.com/.