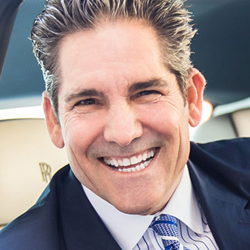 Our era is quickly becoming the Renaissance of the Entrepreneur.
Miami Beach, FL (PRWEB) February 24, 2016
According to Cardone Enterprises Inc., Entrepreneur and New York Times Best Selling Author Grant Cardone is launching a new superstar show titled Network Marketing Moguls: The Truth About Network Marketing. On this show Grant Cardone interviews the rockstars, dominators, moguls, and big players in the Network Marketing arena with topics including how to dominate your revenue goals, how to work your power base, and how to find the hottest prospects in your space.
76 percent of Americans are living paycheck to paycheck and 51% of all American workers make less than $30,000 a year. The middle class is shrinking. Many people have negative connotations about marketing because of the media's focus the problems and not the solutions. Network Marketing Moguls shows that one can be ethical and be successful, focusing on the American entrepreneurial spirit that makes this country great.
The show's initial all-star lineup includes network marketing experts Brian Carruthers and Cedrick Harris, each of whom have earned millions of dollars in the field with their entrepreneurial spirit, a strong belief in their products, and a lot of hard work.
There are no overnight successes in this world. The so-called "overnight success" has spent years being unknown, unnoticed, and unsuccessful and kept on pushing. They woke up every morning fighting whether to fight or give up. Then one day they made it. But they didn't stop once they hit it big, they kept pushing higher and higher until they reached the top of their game—and they kept hustling. Those are the people that will be interviewed on Network Marketing Moguls on Grant Cardone TV.
Grant Cardone TV launched in September 2014 as a new digital hub featuring 24/7 on-demand programming designed to offer success-minded individuals the insights they need to thrive in business and life. Network Marketing Moguls, the newest show on the network, offers a unique angle for individuals looking to start a new business with the security of turn-key, proven systems that work.
About Grant Cardone:
Grant Cardone, a mogul in his own rights, operates 5 privately held companies with combined annual sales of $100M, including Cardone Real Estate Acquisitions LLC, which was founded in 1995 and is a multifamily real estate acquisition firm, which currently owns over 3,500 units throughout the United States.
----
For further press information on Grant Cardone please contact Vaughn Reynolds:
Vaughn Reynolds – Public Relations
Vaughn(at)GrantCardone(dot)com
Cardone Training Technologies, Inc
Phone: 310.777.0255
Fax: 310.777.0256
Web: http://www.grantcardone.com