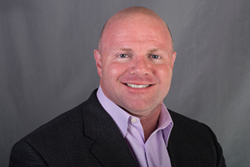 "Because Governor Cuomo sought treatment immediately after his injury, his healing and recovery will most likely be very successful," said Dr. Fitzmaurice
Phoenix, AZ (PRWEB) February 23, 2016
A spirited game of basketball between friends - or in this case brothers - is a quintessential New York experience. However, a recent game between New York governor Andrew Cuomo and his brother, CNN host Chris Cuomo, took an unexpected turn when the governor reportedly tore a ligament in his right hand, according to a December 22 NY Daily News article. Following the injury, the governor underwent hand surgery in New York to repair the torn ligament.
"Ligament tears like the one experienced by Governor Cuomo are very common," said Dr. Michael Fitzmaurice, board-certified hand surgeon and founder of the Fitzmaurice Hand Institute in Phoenix. "In many cases, small, partial ligament tears, also known as sprains, can heal on their own without the need for surgery. But for more severe injuries where a ligament is severed or cut in an accident, or wounded through trauma as in the case of Governor Cuomo, surgery is sometimes the necessary option to repair the ligament and maintain stability and mobility of the affected joints."
The ligaments in the hands are attached to bone and help to provide stability and balance to the joints. Because the hands are constantly in motion and regularly come into contact with a variety of objects, they are especially susceptible to some type of nerve and connective tissue damage. Ruptured or severed tendons in the hands can lead to dislocation of the joint in some cases.
"Ligament tears vary in range and severity," added Dr. Fitzmaurice. "Some tears progress gradually and become worse over time, suddenly producing symptoms like pain and swelling and problems with mobility in the affected hand and wrist. Because Governor Cuomo sought treatment immediately after his injury, his healing and recovery will most likely be very successful."
Dr. Michael Fitzmaurice is a board-certified surgeon with certification in both Hand and Reconstructive Microsurgery. Dr. Fitzmaurice has performed thousands of surgical procedures with an endoscopic carpal tunnel success rate of greater than 99%. He specializes in minimally-invasive, endoscopic nerve procedures for carpal tunnel, trigger finger, tennis elbow and thumb arthritis. Dr. Fitzmaurice developed the patented EndoTech® surgical instrumentation system, and is one of the most sought after hand surgeons in the country. Visit http://www.fitzhand.com/ for more.