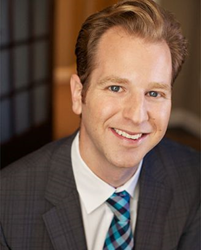 "More patients are concerned with getting subtle changes that enhance their natural beauty rather than trying to achieve the exact look of a celebrity or beauty icon," said Dr. Kulbersh
Charlotte, NC (PRWEB) February 25, 2016
Plastic surgery specialist Dr. Jonathan Kulbersh of Carolina Facial Plastics can confirm that there has been a noticeable shift in the type of rhinoplasty most potential patients are interested in according to the results of a 2015 survey by the American Academy of Facial Plastic and Reconstructive Surgery (AAFPRS) Nose jobs are one of the most requested facial plastic procedures, and roughly 74 percent of AAFPRS members reported that their patients requested rhinoplasties that were not obvious or overly done.
"There's been a definite shift in the type of procedures and results our patients are looking for when making the decision to undergo cosmetic surgery," said double board-certified facial plastic surgeon Dr. Jonathan Kulbersh of Carolina Facial Plastics. "More patients are concerned with getting subtle changes that enhance their natural beauty rather than trying to achieve the exact look of a celebrity or beauty icon."
The AAFPRS attributes the changing trends of facial surgery not only to more people becoming interested and open to the idea of cosmetic procedures, but also more people taking the time to research and evaluate their options.
"Cosmetic surgery is losing the stigma that it once had because the procedures are becoming more advanced and therefore less invasive, and ultimately, the results we are able to achieve are more flattering and realistic," added Dr. Kulbersh. "When a person wants to change the appearance of their nose, it does not mean simply making it smaller or straighter. You have to account for the person's facial symmetry and unique features; that's what sets skilled plastic surgeons apart from the rest."
The AAFPRS predicts that the natural trend will only become more popular despite the influence of social media and celebrities. While mainstream culture may make facial plastic surgery more socially acceptable, the majority of those who choose to go under the knife will do so to preserve their unique, youthful appearance.
"The most important factor when it comes to getting natural, realistic results with any cosmetic procedure is to work with an experienced, board-certified facial plastic surgeon. A rhinoplasty is one of the most complex procedures in plastic surgery, and you cannot expect just anyone to achieve the best results possible," said Dr. Kulbersh. "If you want a natural-looking nose job, you need to find a surgeon who specializes in getting the results you are looking for."
Board-certified in head & neck surgery and fellowship-trained in facial plastic and reconstructive surgery, Dr. Jonathan Kulbersh is the founder and director of Carolina Facial Plastics in Charlotte, North Carolina. Dr. Kulbersh received training in facial plastic surgery in Beverly Hills with renowned surgeons, Babak Azizzadeh MD FACS, Paul Nassif MD FACS, and Guy Massry MD, and has expertise in facial rejuvenation procedures, including facelift, rhinoplasty, eyelift and injectables (Botox and fillers). Additionally, as an expert in the function of facial nerves, Dr. Kulbersh has a special interest in patients with facial paralysis and Bell's palsy. Dr. Kulbersh has published numerous articles, as well as chapters of medical textbooks, including Master Techniques in Blepharoplasty and Periorbital Rejuvenation.
For more information please visit http://www.CarolinaFacialPlasticSurgery.com.