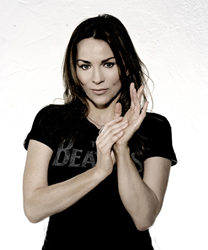 Dr. Dot has worked her magic on the necks, arms and lower backs of the stars including Lady Gaga, Mariah Carey, Sheryl Crow, Sting, Kanye West, Jay-Z, and Lady Gaga
New York, New York (PRWEB) February 22, 2016
Dorothy Stein, aka Dr. Dot, the go-to masseuse for the biggest stars in the world. Today announces reaching over 1000 "Dot Bots" globally.
Dr. Dot's media exposure through her celebrity clientele and line of multi-purpose massage oils. Dr. Dot is an authority in the massage industry and now boasts a staff of healers; including acupuncturists, estheticians, chiropractors, yoga instructors and mobile spa services and on-call masseuses, for her celebrity customers around the world.
Dr. Dot has worked her magic on the necks, arms and lower backs of the stars including Lady Gaga, Mariah Carey, Sheryl Crow, Sting, Kanye West, Jay-Z, Lady Gaga, The Rolling Stones, Steven Tyler, Paris Hilton, Bruce Willis, Sheryl Crow, Lauryn Hill Paul McCartney, Justin Timberlake, Foo Fighters, Aerosmith, Mötley Crüe, Black Eye Peas, and David Bowie are amongst her growing legion of celerity, sports, professionals and jet setting stars.
For more information or to book an appointment or make a purchase of her curated invigorating Argan oils, please visit: http://www.drdot.com
For media queries please contact Megan Wilson, mwilson(at)rubensteinpr(dot)com
# # #
About Dr. Dot
It seems that everyone in the music business has a unique story of how they broke into the industry, but no one can say they had a hand - or two - in rock `n' roll history quite like Dot Stein. Known as the "rock `n' roll masseuse, Dr. Dot," has tended to the musical elite for nearly three decades. Expanding her brand globally, Dr. Dot currently has over 1000 "Dot Bots" on her team. (http://www.drdot.com)
Twitter @dr_dot
Facebook https://www.facebook.com/drdotislovinlife
LinkedIn https://www.linkedin.com/in/drdot