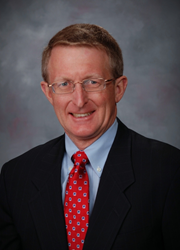 Scranton, Pennsylvania (PRWEB) February 24, 2016
Third party logistics company Kane Is Able, Inc. (KANE – http://www.kaneisable.com) announced today that its President & CEO, Mike Gardner, was named as a board member of the American Logistics Aid Network (ALAN), an organization that supports disaster relief efforts through supply chain coordination. ALAN recently celebrated the tenth anniversary of its founding.
Kathy Fulton, Executive Director of ALAN, stated, "We're thrilled to have Mike as a member of ALAN's board of directors. His expertise and enthusiasm will make a great addition to the team." Fulton continued, "Mike has a diverse background in operations, customer service, business development, and strategic planning. These skills, plus his ability to connect and collaborate, will be a tremendous addition to the organization."
ALAN continues to support recovery efforts around the country, however, the Flint, MI water crisis has taken much of the attention recently. ALAN facilitated donations of transportation and material handling equipment for non-profit organizations conducting distribution operations, and helped advise businesses on the best ways to help. ALAN is also preparing a response plan to support non-profit partners in the global response to the Zika virus.
In the next couple of months, ALAN representatives will be attending annual conferences/tradeshows for IWLA, MHI (MODEX), and TIA. On February 29, Food Shippers of America will be presenting ALAN with a check for $10,000 in support of the organization. Mike Gardner is scheduled to present at the CSCMP Columbus, Ohio Roundtable Spring Forum on April 15. Additionally, ALAN is conducting disaster simulation exercises at the 2016 Southern California Logistics and Supply Chain Summit on April 28.
About American Logistics Aid Network (ALAN)
The American Logistics Aid Network (ALAN) saves lives and reduces suffering for disaster survivors in the United States by engaging industry to supplement non-profit organizations' logistics capabilities. We serve by coordinating logistics, providing education, and building cross-sector relationships before, during, and after disasters. ALAN is a 501(c)(3) nonprofit organization supported by generous corporate and private donors.
About Kane Is Able
Kane Is Able is a third-party logistics provider that helps manufacturers and their retail partners efficiently and effectively distribute goods throughout the United States. KANE's value-added logistics services include retail consolidation, nationwide warehousing and distribution, logistics workforce management, and transportation solutions. Kane Is Able has proudly supported ALAN since 2010.