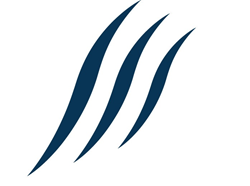 We want our clients to expand to new territory, so it's best to lead from the front by expanding ourselves and sharing it back with our team.
(PRWEB) February 21, 2016
Search Shark, one of the most prestigious Toronto-based companies, is pleased to announce the launch of its new location in Richmond. The new location will focus on providing location-specific SEO and digital marketing services to local entrepreneurs.
"Opening a new location branch is another milestone for Search Shark," says Search Shark founder Justin Covas. "Through its Richmond Hill SEO services, Search Shark can help clients improve their business productivity by crafting a strategy that is all-encompassing of digital marketing avenues to bring in more leads and sales."
When Search Shark works with a new customer, they are putting money in harms way in hopes of getting more money in return. Search Shark understands this basic concept and develops specific campaigns for its clients that bring in the maximum amount of leads and sales. This concept has earned the company a positive reputation and has helped get the word out of its business, ultimately becoming the driving force for its expansion.
Although there are many SEO companies in Richmond Hill, Search Shark intends to offer more creative services, having developed a cutting edge means of increasing Google search rankings in just 90 days or less. All types of business, whether big or small, who are from Richmond can avail the digital and marketing services offered by Search Shark. Through the new location, clients can also leverage critical information and marketing strategies on the digital market. Search Shark does not see digital marketing business going anywhere but up. Anywhere you look, there is somebody glued to a screen--no doubt about it. So, entrepreneurs know they need to be in front of those eyeballs or their competitors will.
Interested parties can find out more information about Search Shark's new location on its Google+ page.
About Search Shark
Search Shark's new Richmond Hill location is only one of its major openings scheduled for this year. The company is planning to open services in more locations as part of the business' expansion plan into Markham and Vaughan by next year. "Search Shark's main aim is to give clients optimum convenience as they try to improve their ranking performance and online visibility." Beyond that, more services in more locations with focuses on digital marketing and SEO are planned.