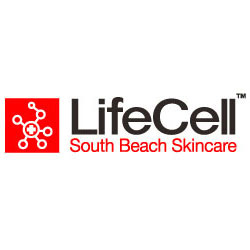 (PRWEB) February 23, 2016
2016 is the Year of the Pout. Fillers, overdrawn lips and lip contouring are all the rage in the beauty industry. If you are looking for a simpler, less painful alternative, Lifecell, South Beach Skincare has released one of the best lip plumper's in the market, Lifecell's Lip Plumping Treatment.
Staying true to its philosophy, Lifecell has created an all-in-one Lip Plumping Treatment to simplify one's beauty routine. Using high performing ingredients to provide a simple, effective, multitasking product, Lifecell's Lip Plumping Treatment uses Maxi Lip Technology which stimulates collagen production, moisturizes, defines and smooth lips without any irritation or stinging sensation. Dermaxyl is also included to provide anti-aging and wrinkle smoothing properties.
Not only does Lifecell's Lip Plumping Treatment create a plump pout, it also provides hydration, antiaging and priming properties.
One user raves, "I use it during the day under my liquid lipsticks like a primer and it makes my lips look and feel smoother and fuller!"
While most lip plumpers tend to be just temporary, with consistent daily use, Lifecell's Lip Plumping Treatment can increase lip size and help with the appearance of fine lines on the lips.
Lifecell's Lip Plumping Treatment is key to a non-surgical, non-irritating way to get fuller, smoother lips.
To learn more about Lifecell's Lip Plumping Treatment, visit Lifecellcream.com, Lifecell Twitter or Lifecell Facebook.
About the Company:
Lifecell South Beach Skincare is a U.S. based online company that has provided effective and simplified skincare all over the world for the past 10 years. Known for its best selling product, All-In-One antiaging treatment, LifeCell has provided celebrities and the rest of the world paraben, fragrance, cruelty free skincare that is also hypoallergenic and dermatologist recommended.