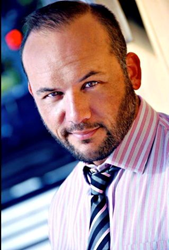 "Social Networks exist for their users and as a gay company, we will continue to invest in ways to amplify, as well as alter, HIV prevention and treatment efforts to better meet the needs of all gay men." Sean Howell, CEO Hornet
(PRWEB) February 22, 2016
Hornet — the premier gay social networking app with over 9 million users — is proud to announce the creation of Hornet's Health Innovation Group. Hornet recognizes the unique opportunity that social networking apps present in ongoing efforts to improve the health and wellness of gay men around the globe. Hornet was made famous for its Know Your Status Campaign. This groundbreaking approach for engaging gay men grows out of Hornet's understanding that apps like Hornet build community and community is good for your health.
In 2016, Hornet will expand its work with NGOs, government agencies, and private industry to work collaboratively and invest in the health of gay men around the globe. Hornet has set the following goals for 2016:
-Improve knowledge and understanding of HIV prevention and treatment strategies, such as PrEP, PEP, and Treatment as Prevention
-Increase access to testing, treatment, and prevention options
-Reduce HIV-related stigma and continue to create an environment that is supportive and affirming of HIV-positive gay men
-Increase research conducted in collaboration with local partners so as to better understand the experiences of users, the barriers they may encounter, and how strategies can be improved to better the health and wellness of gay men.
Hornet has brought onboard Alex Garner as Senior Health Innovation Strategist to lead the efforts in accomplishing its goals. Alex brings over twenty years of experience working in HIV and gay men's health as an educator, community organizer, and writer. Most recently he led National Minority AIDS Council's NMAC national PrEP education Program.
Alex is openly HIV-positive and is fiercely committed to social justice and gay men's health. "I am very excited to join the Hornet team. Countless opportunities exist for doing great work with the Hornet community and I am dedicated to creating an experience where users feel empowered and supported and have the resources to make informed decisions about their health," Alex said.
Hornet founder and CEO Sean Howell said, "Social Networks exist for their users and as a gay company, we will continue to invest in ways to amplify, as well as alter, HIV prevention and treatment efforts to better meet the needs of all gay men."
For more information about Hornet's Health Innovation Strategies or to learn how to collaborate with the Hornet community contact, Alex Garner at alexg(at)hornetapp(dot)com