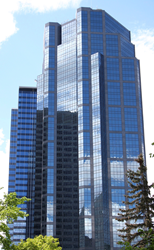 Your life partner will define your life, your happiness and your real wealth...
Los Angeles, CA (PRWEB) February 23, 2016
In SEI Club reviews, members call SEI Club, the elite dating service aimed at highly successful professional singles, the most trusted name in dating. The club has now reached a five-star rating on its social media facebook page.
Says a club spokesperson, "We have many elite members who prefer to date confidentially, and we also have a strong following online that relies on our relationship and dating content, advice, dining recommendations and so forth. We expect the reviews came from both groups."
The club, which serves the financially, culturally and socially elite, has built that trust through its combination of rigorous screening and high quality matches, a spokesperson for SEI Club said.
"Each applicant meets personally with a member of our executive team," the spokesperson said. "We screen applicants for attributes such as success, attractiveness, financial security and personality, and we also get an understanding of whether or not they'll be able to be a happy partner in a romantic relationship." SEI Club reviews show that the club succeeds in matching potential partners together.
The initial screening process involves determining many personality traits, but one of the primary measures is how closely applicants follow the so-called Golden Rule—that is, if they treat others in the way they, themselves, would like to be treated. Understanding that helps the club's executive team choose the right applicants to become members.
"We only accept people who we know can be successful in romantic relationships," the spokesperson said. "Our members are attractive, affluent and successful, but they're genuinely good people, as well. We strive to create a member pool filled with warm, well-adjusted singles."
During the screening process the club also discusses an applicant's romantic preferences, as well as what the person might be looking for in wider terms to acquire from their membership. Some are interested in casual dating, while others are looking for something more serious. SEI Club reviews show that members are matched according to what they are looking for in a relationship as well.
The screening process serves to ensure the quality of the member pool, as well as the exclusivity of the club. Another way SEI Club ensures that its members receive high quality service is its fee structure. Costs start at $1,200 for a basic membership and go up to $300,000 and more for Private Mmeberships. In the situation where unlimited time and more unique expertise and discretion is required the price will reflect it as well. (It might reach the threshold of $1,000,000 and more. It does not happen every day, but it is also not unusual. At the end of the day having the right romantic partner counts really more than anything in the world.
Says an SEI Club spokesperson, "Your life partner will define your life, your happiness and your real wealth." SEI Club reviews indicate that club matchmakers do a good job at determining whom will pair well with whom.
Members at every level are guaranteed a certain number of matches over a specific period of time. The club has also launched a completely unlimited membership option, which it calls the Million Dollar Membership.
"We only want members who are actually dedicated to finding a romantic partner. Our screening process helps ensure that only people who are serious about the dating and matchmaking process apply for membership."
In all, the fees, combined with the screening philosophy and mission, make the club exceptionally exclusive. Less than 35 percent of those who apply are accepted for membership. Because of the selective nature of the process, the club is able to offer its members matches that they couldn't get anywhere else.
"We're exceedingly proud of our member pool," the spokesperson said. "Our clients include top notch professionals, Fortune 500 CEOs, Forbes billionaires, fashion models and even members of the nobility. They expect to meet people with similar backgrounds and lifestyles, and by being the most exclusive dating club, we're able to offer them just that."
Members receive a portfolios of matches, which are based on their individual romantic preferences and relationship goals. This is something available to JetSet and Private level members exclusively. SEI Club reviews indicate that club members meet high quality singles during their memberships.
The portfolios are hand tailored by members of the executive team, and because the team members get to know clients well, they are able to make matches that would be impossible with any other dating service or with a computer algorithm.
"Our members know that we offer a personal touch, and work to make dating and matchmaking a luxurious experience for them," the spokesperson said. "Because we offer individualized matches, we're able to assure our members that they won't waste time meeting unsuitable partners—we've weeded those out in advance." SEI Club reviews confirm that non-matches are weeded out in advance.
The fact that members know that, and the quality of the matches they receive, is one of the reasons SEI Club is so trusted. Members are in contact with the executive team regularly, and the team arranges everything from the initial consultations to introductions with other members. Being involved in every aspect of dating and matchmaking allows the club to offer better matches, the spokesperson said, as well as create romantic partnerships that have the potential to last.
"Our members know that everyone they meet through SEI Club will be a person they want to get to know better," the spokesperson said. "Whether they're interested in meeting new people to date or trying to find a partner for marriage, we connect them with other singles who share their values, interests and goals. Because of that, every match has the potential to blossom into a long-lasting romantic relationship."
In SEI Club reviews, one member said the process made him feel like the club's executive team understood him from the very beginning.
"Between my hectic business travel and generally busy schedule, I just wasn't finding the right person to date," he wrote. "Of course, there were plenty of attractive women around me, but something just always seemed to be missing on their end. I was looking for a woman who would understand me and respect my thoughts, and still be completely beautiful and fit. I wanted a true companion with whom I can enjoy all aspects of my life. SEI Club really helped out in a big way. They understood everything I was looking for."
Stories like that, along with past experiences with the club and referrals from friends who have been members all play into building trust, the spokesperson said. The reason the club has been so successful in that area is its dedication to members.
"We make it our goal to exceed every expectation our members have," the spokesperson said. "They are people who demand the very best from every aspect of their life, and we understand that. Matching our members with people who will enrich their lives is what we do, and we take that very seriously. If we can make our members' lives more peaceful, meaningful and beautiful, then we have succeeded."
More information is available at the SEI Club website: SEI CLUB