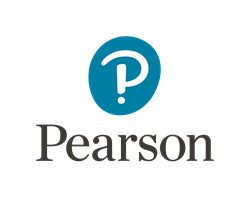 New York, NY (PRWEB) February 22, 2016
Over the past decade, the national discussion of "college and career readiness" has resulted in a marketplace flooded with tools and strategies to help schools, colleges and universities ensure that all students are on the path to success. To help educators cut through the noise and determine the best strategies and interventions for ensuring college and career readiness, Pearson today released white paper, "On Track: Redefining Readiness in Education and the Workplace."
Written by David T. Conley, Ph.D., Paul G. Stoltz, Ph.D., and researchers from the Pearson Research & Innovation Network Center for College & Career Success, the report introduces three readiness models—the college readiness indicators for middle school students, the Conley Readiness Index, developed to assess entering college students' strengths in four key components of postsecondary success, and pinpoint specific areas in need of improvement, and GRIT, which aims to help students, faculty, staff, businesses, leaders, and employees assess their capacity to leverage personal strengths (for example, robustness and resilience), grow and optimize their skill set and ultimately thrive on adversity, in order to measurably improve personal and collective outcomes. The authors describe the conceptual foundations of each approach, particularly areas of convergence and divergence among them. By highlighting key differences and similarities across these paradigms, the report distills the shared principles and unique features of leading approaches to measuring, communicating, and, ultimately, boosting college and career readiness and success.
Developer of the GRIT model, Stoltz, is considered one of the world's leading authority on the integration and application of grit and resilience. Commenting on the report, he said, "Through numerous studies over the years, the concept of GRIT has evolved significantly. Not only can GRIT be assessed and measured, but it can also be developed and is predictive of a multitude of factors including goal completion rate and employment status."
Conley, who developed the Conley Readiness Index, said, "First-time college students quickly come to grips with the gaps between their perceived competence and the reality of their performance in a postsecondary environment. These gaps often result from the lack of good readiness information. They need information to help them understand how ready they are to succeed and where they need to improve."
"Cumulative high school GPA and admissions test scores are important post-secondary readiness predictors. However, they focus only on student achievement when we know that it takes more than achievement to be ready or succeed in college or university. This paper demonstrates how factors beyond achievement contribute substantially to predicting post-secondary readiness. In fact, motivation and behavior combined are more predictive of college readiness than academic achievement alone," said Kimberly O'Malley, Ph.D., senior vice president of research, Pearson.
Conley and Stoltz will touch on certain aspects of the report's findings in a webinar, "Student Success Through Skill Set and Mindset: Raise Accountability, Measure Results" on Feb. 23 at 1p.m. EST. They will delve deeper into how the development of skill set—learning, cognitive and transition skills—can be connected to a gritty mindset to equip all students with the tools to succeed academically and professionally. Register to attend.
Download the full report at pearsoned.com/readiness-paper. This paper will also be discussed during a poster session at Pearson's Employability Summit at the 2016 SXSWedu Conference on March 9 in Austin.
Pearson's MyCareerSuccessLab™ digital learning technology, enhanced with GRIT Gauge™, and Career Live Coaching provided by GRIT-certified coaches, provide students with the individually-focused attention they need to better define career goals, map academic and career plans, and market themselves to future employers. Pearson's MyStudentSuccessLab™ digital learning technology with Conley Readiness Index, enables students to gain insights into their own learning styles, strengths, and specific opportunities for improvement.
About Pearson
Pearson is the world's learning company, with 36,000 employees in more than 70 countries working to help people of all ages to make measurable progress in their lives through learning. For more information about Pearson, visit http://www.pearson.com.
Media Contact: Scott Overland, scott.overland@pearson.com, 202-909-4528