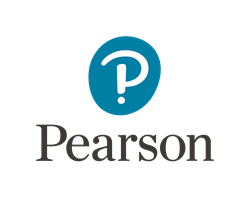 New York, NY (PRWEB) February 22, 2016
Pearson today unveiled educator case studies demonstrating the measurable impact that teaching with MyMathLab and MyStatLab digital learning technologies has on improved learner outcomes in mathematics and statistics. These case studies, which provide evidence of improved results, were selected from two- and four-year institutions, various implementation models, and include developmental math courses as well as a range of college credit courses. MyStatLab™: Interactive Assignments was honored in the Best Upgraded Products category for the 2015 "Tech & Learning" magazine Awards of Excellence.
Among the schools featured in a case study is Front Range Community College, a two-year college serving more than 30,000 students a year from campuses in Brighton, Ft. Collins, Longmont and Westminster. The largest community college in Colorado, it is the number one transfer institution for the University of Colorado-Boulder, Colorado State University and Metropolitan State University of Denver. Neither instructors nor administrators were satisfied with the outcomes they were experiencing using traditional developmental course delivery methods. In spring 2013, Front Range's Brighton Center campus redesigned a two-semester developmental math sequence into one developmental course where students meet in a computer lab on regularly scheduled days, attend additional required lab hours, and content is delivered primarily via MyMathLab. Students' overall average progress in the redesign classes was nearly 40 percent higher than that in the traditional, control classes. Since the initial pilot, Front Range has implemented this class structure to 11 class sections each semester, expanding across two different campuses. The new structure has continued to improve students' semester-to-semester progress through the entire developmental math curriculum.
Also featured is Ivy Tech Community College, Indiana's largest public postsecondary institution and the nation's largest singly accredited statewide community college system, serving nearly 200,000 students annually. All students majoring in business must pass an online business statistics course if they are majoring in business, as part of their degree requirements. However, this course has traditionally had the second highest failure rate at the college. After personalizing his online business statistics course through the implementation of MyStatLab in fall 2014, adjunct instructor Delbert Spear saw marked improvement in course pass rates, with As and Bs increasing 245 percent and Fs decreasing by 100 percent.
"Findings from these case studies provide powerful insights and help educators understand the positive impact that Pearson digital learning tools, content and learning experiences have on learner outcomes, which also gives Pearson important and actionable data into common teaching and learning challenges," said John Tweeddale, senior vice president, customer experience and engagement, Pearson. "In addition, we use the data and evidence to provide recommended best practices and tips for a successful implementation."
To learn more, download the complete compilation of Mathematics and Statistics Educator Case Studies.
In addition to the case studies, Pearson will host its Evidenced Learning Outcomes and Results Webinar Series, which begins on February 25, 2016 through April 6, 2016. These complimentary webinars are designed to provide insight from both two- and four-year institutions, on their journeys to improving learning outcomes and results for their classes, students, and institutions overall. All webinars highlight the processes, challenges, best practices and results of newly redesigned mathematics curricula. Professional Development Digital Badges are available for participants. A digital badge is a web-enabled version of a credential, certification, or learning outcome. Register to attend.
About Pearson
Pearson is the world's learning company, with 36,000 employees in more than 70 countries working to help people of all ages to make measurable progress in their lives through learning. For more information about Pearson, visit http://www.pearson.com.
Media Contact: Scott Overland, scott(dot)overland(at)pearson(dot)com, 202-909-4520