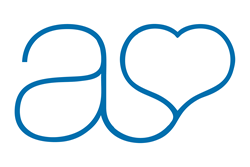 We want to train more practitioners so more children can be helped.
Los Angeles, CA (PRWEB) February 23, 2016
AutismOne, the world's largest/most comprehensive autism conference, covering autism spectrum disorder and related topics, in conjunction with the American Association of Integrative Medicine (AAIM) and the American Academy of Pediatric Osteopathy, is offering a 20-unit CME program for health care professionals*, and AAIM is initiating, for the first time ever, the BCIP (Board Certified in Integrative Pediatrics) credential.
Said Teri Arranga, AutismOne's executive director: "This is an important and convenient way for health care practitioners to earn 20 AMA-approved CME units plus explore a new credential that inspires confidence in their patient base. Learning about the gamut of more effective interventions for autism and other childhood conditions tells your patients that you have a greater breadth of knowledge and that you care enough about your patients to widen your academic horizons."
Dr. Shawn K. Centers, medical director of the CME program for AutismOne, stated: "We want to train more practitioners so more children can be helped. One of the most frequent comments from parents who have attended the AutismOne conferences in the past was about the lack of knowledgeable practitioners in their local geographic area and the burden and expense in traveling to areas where there was a qualified practitioner. From practitioners there was also a very strong feeling that there were not enough programs at which to get adequate training. AutismOne's focus is not just biomedical, but covers a wide range of approaches, and these areas require knowledge and skill. This CME program will teach a licensed provider the fundamentals of treating a child on the autism spectrum, as well as give a review of integrative principles for the seasoned clinician, in preparation for a nationally recognized credentialed test that will lead to a certification."
For parents new to the diagnosis of autism, lectures like "Biomedical Intervention: Treating the 'Why' not the 'What'" and "Diets that Heal: The Most Effective Intervention You Aren't Using and How to Get Started" would be foundational. Parents who have been helping their children for many years will enjoy hearing lectures like "Brain Inflammation and Microglia Activation: cutting-edge of autism treatment."
Whether you are a professional or a parent who is starting, seasoned, or savvy, there is something for you at the AutismOne 2016 Conference in Chicago, May 25-29, 2016, at the beautiful Loews Chicago O'Hare Hotel. Click HERE to learn more and HERE to register.
*Please click HERE for more information about CME credits.