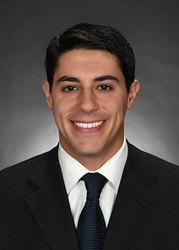 Savills Studley positions itself for tremendous growth as the global leader in tenant rep, we are excited to build upon its platform in Dallas to serve tenants globally and throughout the Southwest through these types of new hires.
Dallas, TX (PRWEB) February 22, 2016
Savills Studley has hired Mitch Kumin, Daniel Zeltser and Gregg Fielder to join its Dallas office as part of the firm's recruitment and business development efforts in Texas and the surrounding region. Well-versed in the market's office and industrial product, the trio will focus on transaction management, strategic consulting, new business development and financial analytics for clients in the Dallas area; they will work alongside Savills Studley's Dallas Co-Branch Managers Frank McCafferty and Kelly Winn.
"We are committed to identifying, nurturing and promoting emerging talent that can become the core of our business as we continue to grow locally," said Executive Managing Director and Co-Branch Manager, Frank McCafferty, who recently joined the tenant rep firm in 2015. "Mitch, Daniel and Gregg bring the right experience, talent and energy that are critical to our success and expansion in the Dallas market."
Executive Vice President and Co-Branch Manager and long-term Savills Studley veteran Kelly Winn added, "As Savills Studley positions itself for tremendous growth as the global leader in tenant representation, we are excited to build upon its platform in Dallas to serve tenants globally and throughout the Southwest through these types of new hires and via our unwavering commitment to client service."
Mitch Kumin, Managing Director
With several years of commercial real estate experience in the Dallas area, Mitch Kumin specializes in new leases, renewals and the restructuring transactions. Kumin began his career with Coca-Cola Enterprises as the CCE business development account manager where he quickly became the top sales representative, increasing revenue for 76 percent of his clients. He later joined tenant based commercial real estate company Mohr Partners where he spent four years building a national portfolio of clients totaling 520 locations globally.
Daniel Zeltser, Managing Director
Daniel Zeltser brings over ten years of commercial real estate expertise to his new role at Savills Studley. Prior to joining the firm, he worked at Cassidy Turley's Washington, DC office as a tenant representative broker in addition to serving as an independent real estate consultant and real estate analyst in the Washington, DC metropolitan area. Zeltser went on to join Sunwest Real Estate Group as a vice president, where he focused on growing the firm's leasing platform before joining Transwestern as a senior associate representing clients including Mattress HQ, Inception Fertility, Fox News, Turner Construction and Dallas Jewish Community Foundation, among many others.
Gregg Fielder, Associate Director
Gregg Fielder began his career at construction litigation firm Fisk & Fielder as a legal analyst where he provided attorney support and maintained dockets and pleadings for over 100 cases. After two years with Fisk & Fielder, he moved to Mohr Partners where he reviewed and negotiated lease terms to complete the lease execution in addition to coordinating site selection analysis' and financial analysis' alongside the research department. Mr. Fielder went on to work for Cresa as Vice President, where he managed inbound and outbound transactions on a national level.
About Savills Studley
Savills Studley is the leading commercial real estate services firm specializing in tenant representation. Founded in 1954, the firm pioneered the conflict-free business model of representing only tenants in their commercial real estate transactions. Today, supported by high quality market research and in-depth analysis, Savills Studley provides strategic real estate solutions to organizations across all industries. The firm's comprehensive commercial real estate platform includes brokerage, project management, capital markets, consulting and corporate services. With 26 offices in the U.S. and a heritage of innovation, Savills Studley is well known for tenacious client advocacy and exceptional service.
The firm is part of London-headquartered Savills plc, the premier global real estate service provider with over 30,000 professionals and over 700 locations around the world. Savills plc is listed on the London Stock Exchange (SVS.L).
For more information, please visit http://www.savills-studley.com and follow us on Twitter @SavillsStudley and LinkedIn.
# # #