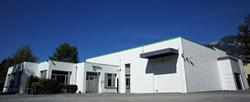 This contract demonstrates our ability to diversify our activities and makes Tronics the ideal partner for the industrialization of products with high added value
Grenoble, France and Dallas, TX, USA (PRWEB) February 22, 2016
Tronics, a designer and manufacturer of innovative nano and microsystems, has signed an industrialization contract with a leading supplier of gas sensors for industrial applications. This partnership amounts to approximately €700K and will lead in 2017 to pilot production of MEMS-based optical gas detectors, with potential manufacturing revenue between €500K and €1M per year.
Interest in gas sensors for industrial applications is growing, mainly driven by more stringent safety requirements. This momentum paves the way for new opportunities in the field of optical MEMS, which enable further miniaturization and cost reduction compared to existing technologies.
Through this partnership, Tronics will bring its customer's high accuracy gas sensors to the industrial phase, by ramping up the production from small scale to large volumes. The innovative technologies issued from Tronics' portfolio have proven to be in line with the needs of the sector, which will allow its customer to reach the required production levels and fulfil its growing needs for high-end industrial applications.
"This contract demonstrates our ability to diversify our activities in the industrial market and makes Tronics the ideal partner for the industrialization of products with high added value," said Pascal Langlois, Chief Executive Officer of Tronics. "We remain fully committed to our development strategy and will keep supplying our pipeline with new business opportunities to provide demanding markets with state-of-the-art technological and manufacturing expertise."