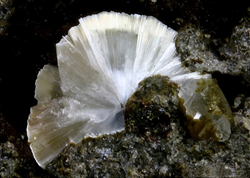 Occupational exposure to these two types of fibre contributes to the development of different types of cancer.
Raleigh, NC (PRWEB) February 23, 2016
Researchers at Universities in Catania and Messina, Italy examined the impact of two fibers they say are enough like asbestos to potentially cause the deadly cancer, mesothelioma. Surviving Mesothelioma has just posted a summary of their research on their website. Click here to read it now.
The study compared the physical structure of fluoro-edenite, a naturally-occurring mineral, and carbon nanotubes, manmade structures, to that of asbestos, the number one cause of mesothelioma worldwide.
"The data presented herein support the notion that occupational exposure to these two types of fibre contributes to the development of different types of cancer," writes lead researcher Edoardo Miozzi, an occupational medicine specialist from the University of Messina.
One of those cancers, according to their report in the Journal of Experimental and Therapeutic Medicine, is mesothelioma.
"Although asbestos remains the primary cause of mesothelioma, it is important to remember that it is not the only potential cause," says Alex Strauss, Managing Editor of Surviving Mesothelioma. "It is hoped that we will be able to apply the lessons learned from asbestos to newly identified fibers that may also present a mesothelioma risk."
To better understand how asbestos and other similarly-shaped fibers act in the body to cause mesothelioma, see Asbestos-Like Fibers and Mesothelioma Risk, now available on the Surviving Mesothelioma website.
Miozzi, E, et al, "Fluoro-edenite and carbon nanotubes: The health impact of 'asbestos-like' fibres", January 2016, Experimental and Therapeutic Medicine, pp 21 - 27, http://www.spandidos-publications.com/etm/11/1/21.
For nearly ten years, Surviving Mesothelioma has brought readers the most important and ground-breaking news on the causes, diagnosis and treatment of mesothelioma. All Surviving Mesothelioma news is gathered and reported directly from the peer-reviewed medical literature. Written for patients and their loved ones, Surviving Mesothelioma news helps families make more informed decisions.