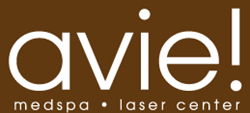 Kybella in Leesberg, VA is a non-surgical method to reduce this stubborn fat for a refined appearance.
Leesburg, Virginia (PRWEB) March 16, 2016
AVIE! MedSpa and Laser Center will now offer Kybella™ injections for their clients, reducing unwanted fat underneath the chin and jawline.
Kybella treatments are a breakthrough for medical aesthetic treatments, restoring patients' confidence with treatments that have little to no downtime. Submental fullness—commonly known as the fat that causes the appearance of a "double chin", is reduced by Kybella in as little as six months. Kybella in Leesberg, VA is a non-surgical method to reduce this stubborn fat for a refined appearance.
Kybella is made from deoxycholic acid, a substance naturally found in the body that helps break down fat cells. Once Kybella is injected into the area under the chin and jawline, fat cells gradually and permanently disappear. Please contact AVIE! Medspa and Laser Center for a consultation and more information on Kybella treatments and submental fat reduction - call 703-737-0197 or visit http://www.aviemedspa.com.
About AVIE! MedSpa & Laser Center
AVIE! MedSpa & Laser Center offers the latest in cosmetic medical spa treatments in a relaxing spa environment in Leesburg, VA. MedSpa Owner, Kim Marinetto, RN, and Master Aesthetician, in conjunction with Medical Director Khalique Zahir, MD, and their highly skilled team of nurses, nurse practitioners and aestheticians, provide specialized cosmetic and aesthetic programs so each of their clients' needs are addressed on an individual basis with personalized follow-ups.
Aesthetic treatments at AVIE! have minimal to no downtime. Services include: CoolSculpting® non-surgical fat reduction, ProLipo™ laser liposuction, Viora® Reaction™ cellulite reduction and skin tightening, Botox®, Juvéderm®, Microdermabrasion, Chemical Peels, Micro Laser Peels, Photo Facials, Skin Tightening, Pro Fractional™ Skin Resurfacing, Laser Hair Removal, and Clinical Facials with Professional Skin Analysis. AVIE! also carries physician level skin care and make-up, as well as offering gift certificates for special occasions. Consultations are complimentary and financing is available.
About Kim Marinetto, RN & Master Aesthetician
Kim Marinetto has over 20 years of experience as a Registered Nurse, and in the past seven years has focused her practice on cosmetic medicine, adding to her credentials a Medical Aesthetician Certification in 2006, along with additional certifications in Botox Cosmetic, Facial Fillers, Sclerotherapy and various advanced laser systems. Kim is a Master Aesthetician in the state of Virginia. Additionally, Kim has done extensive training on laser technology and her coursework is recognized by the AMA.
About Khalique Zahir, MD
Dr. Khalique Zahir, Medical Director of AVIE! Medspa and Laser Center, graduated from West Virginia School of Medicine and is board-certified by the American Board of Plastic Surgery and The American Board of Surgery. Dr. Zahir practiced general surgery from 1992 – 1999 at West Virginia University and St. Mary's Hospital, then cosmetic, plastic, and reconstructive surgery at Vanderbilt University Medical Center from 1999 – 2001. Dr. Zahir also holds a Virginia Medical License and a Maryland Medical License. He has written over 20 articles published in national health journals and is an Assistant Clinical Professor of Surgery at VCU School of Medicine.