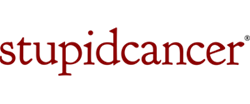 Young adult cancer is largely unknown in the war on cancer with a new diagnoses every eight minutes, according to The National Cancer Institute.
NEW YORK, N.Y. (PRWEB) February 23, 2016
Stupid Cancer, the largest U.S.-based charity addressing young adult cancer, today announced dates for the annual Stupid Cancer Road Trip and CancerCon. Co-founder and C.O.O. Kenny Kane, and cancer advocate and caregiver, John Sabia will visit 14 cities across America in the month of April, before convening in Denver, Colo. to kick off the convention on April 28, 2016. CancerCon is the premier oncology conference and social networking event for the young adult cancer movement, taking place April 28 - May 1, 2016. The conference meets the underserved needs specific to the 72,000 young adults, ages 15 to 39, who are diagnosed with cancer each year.
This announcement comes just over a week following President Obama and Vice President Biden's news establishing the Cancer Moonshot Task Force as part of an initiative to prioritize increased Federal investment that supports cancer research, treatment and care.
Now in its fifth year, the Road Trip is a cross-country grassroots campaign raising awareness that young adults in their teens, 20s and 30s can and do get cancer—and Stupid Cancer is here to help. Kane and Sabia will travel 6,000 miles to host special awareness events, visit cancer centers and connect with the local cancer community. Stops include: Boston, Mass. (April 8); Buffalo, N.Y. (April 9); Columbus, Ohio (April 10); Detroit, Mich. & Ann Arbor, Mich. (April 11); Chicago, Ill. (April 12); Milwaukee, Wis. (April 13); Minneapolis, Minn. (April 14); Billings, Mont. (April 17); Seattle, Wash. (April 20); Anchorage, Alaska (April 21); Portland, Ore. (April 23); Salt Lake City, Utah (April 25) and Denver, Colo. (April 27).
"CancerCon and The Stupid Cancer Road Trip are unifying events designed to empower anyone affected by cancer," says Matthew Zachary, C.E.O. and founder of Stupid Cancer. "I'm equally thrilled to also announce the election of our new chairwoman, Thea Linscott, a public relations and brand development expert, teen cancer survivor and champion of our mission. Thea has worked with us over the last four years in developing the Stupid Cancer brand and elevating our national platform."
Young adult cancer is largely unknown in the war on cancer with a new diagnoses every eight minutes, according to The National Cancer Institute. As chairwoman, Linscott is responsible for leading the organization, alongside its board of directors and executive leadership, to improve awareness and understanding across the country.
"Stupid Cancer is the bullhorn for the young adult cancer movement and I am humbled to have the opportunity to serve as its chair," says Thea Linscott, chairwoman of Stupid Cancer. "Matthew Zachary and Stupid Cancer's Board of Directors are dedicated to growing the organization among the cancer and non-cancer communities, ensuring no one faces this disease alone." Linscott, now 17 years cancer-free, volunteers on the governance and strategic planning committees where she oversees the strategic path of the organization. In addition to her service, Linscott is a senior account supervisor in the employee practice at MSLGROUP.
The Stupid Cancer Road Trip is supported by presenting sponsor Walgreens. To learn more about the Road Trip, visit: http://www.stupidcancerroadtrip.org.
For details about CancerCon including registration and event agenda, visit: http://www.cancercon.org.
About Stupid Cancer
Founded in 2007 by Matthew Zachary, Stupid Cancer, a 501(c)3 nonprofit organization, is the largest charity that comprehensively addresses young adult cancer through advocacy, research, support, outreach, awareness, mobile health and social media. Our innovative, award-winning and evidence-based programs and services serve as a global bullhorn to propel the young adult cancer movement forward. For more information, visit http://www.stupidcancer.org.