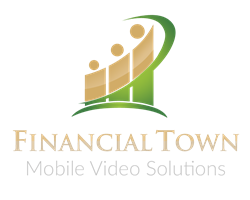 "Now, we're adding mobile video banking to the mix, and the result is a communication system unlike anyone has experienced."
Salt Lake City, UT (PRWEB) February 23, 2016
Financial Town today launched BankOn Video, the banking industry's first interactive mobile video banking solution providing face-to-face customer communication and unprecedented access to live financial professionals, sales and service representatives. By empowering consumers and credit unions alike, BankOn presents the most complete customer experience possible, and allows branches to offer longer hours, expanded services, and immediate, personalized assistance.
"In just the past few years, data speed, affordability of consumer plans and mobile technology itself have advanced significantly," said Financial Town founder and CEO Gene Pranger, who pioneered the market of video banking with the uGenius platform in 2008. "Now, we're adding mobile video banking to the mix, and the result is a communication system unlike anyone has experienced. Through BankOn Video, financial institutions make way for the self-service future by becoming trusted partners with their customers, providing not only the solutions they need, but exactly when and where they want them, and in a way that exceeds their expectations."
The comprehensive web and mobile video system closes the gap between businesses and their customers by providing assistance at the exact moment of need. BankOn video calls can be initiated through the mobile video app, web portal or customer communication center. Utilizing the power of mobile video enhances connectivity for both businesses and consumers, removing the need for either party to be in an office, branch or retail store.
BankOn Video includes a sophisticated lineup of features, including:

Video Chat: The ability to speak speak face-to-face with potential and existing customers builds stronger connections through swift and personalized service.
Present: Within live video chats, service representatives can enter presentation mode to send any slide, information or form that can be hosted in a normal Web environment.
Check Deposit: Customers can deposit checks with ease using their smartphones or tablets, and within a video chat.
Document Upload: Using a mobile device, customers can immediately capture and securely upload all required documentation for service representatives, allowing the sales process to start in a matter of minutes.
Acceptance & E-Signatures: Consumers can remotely view and accept new terms and conditions, as well as electronically sign all required documents.
Chat Support: Online and in-app chat support are available 24/7, with the option to rate representatives immediately following interactions.
Message Feeds: Tailored message boards to individuals or groups of customers facilitate fast and easy distribution of information, such as news and updates, shared documents, and task assignments to be completed.
Security: BankOn creates the most secure connection with customers that allows for unrivaled personalization as well as peace of mind.
With the BankOn Customer Communication Center, which plugs directly into the back-end of existing systems, banks and credit unions have the tools they need to serve and sell to customers in a way that is transparent, social and convenient. Customer information is stored directly next to text or video chat, allowing representatives to quickly review customer history and better serve by understanding any issues, questions and concerns that have arisen over time.
Additionally, BankOn's comprehensive analytics feature helps financial institutions examine the effectiveness of their sales cycle, customer support and personnel. Customer interaction metrics are automatically recorded and analyzed, including call content, length, events and customer sentiment. With such insights in hand, management directives become clearer, needs are identified sooner and solutions become more effective, granting executives the information they need to confidently lead their companies into the digital future.
Financial Town currently offers a free 30-day trial of BankOn Video for qualifying banks and credit unions. Financial Town plans to expand its tailored mobile video solutions to additional marketplaces including insurance, healthcare, hospitality, retail and more. For more information regarding BankOn Video, visit http://financialtown.com/ or call 801-417-9000.
About Financial Town
Financial Town creates computer, web, mobile and video software solutions to bridge the gap between customers and financial groups across all industries, including banking, insurance, hospitality, healthcare, retail and beyond. Through increased connectivity, these comprehensive and interactive solutions enhance customer communication and action to empower sales and give companies the tools they need to exceed customer expectations. For more information regarding Financial Town, visit http://financialtown.com/ or call 801-417-9000.
Press Contact
Financial Town PR
Kristi McCain, (385) 204-4341
mccainconsultingllc(at)gmail(dot)com