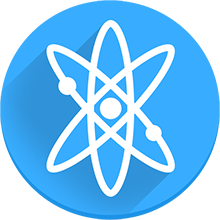 Mail2Cloud product provides a seamless and transparent connection between email and Box
San Francisco, CA (PRWEB) February 23, 2016
MxHero, a leading developer of email and cloud storage convergence technology, today announced that it has become a Box Elite Tier Partner. The companies will work closely to deliver a tightly integrated experience between email and Box for their joint customers.
mxHero's Mail2Cloud product provides a seamless and transparent connection between email and Box. First developed in 2012 and continuously improved since then, Mail2Cloud enables companies to both easily store email to Box and leverage Box as a means of securely delivering and managing email communications.
"We're thrilled and honored to be a Box Elite Tier Partner. We have long seen the powerful possibilities of Box as a technology platform. The best in class security and reliability plus flexible APIs, has allowed us to build robust solutions for many of email's long standing shortcomings," states Alex Panagides, CEO of mxHero Inc.
mxHero will showcase its Mail2Cloud technology with Box in a webinar on February 25, 2016. Registration for the forthcoming webinar visit http://mxhero.com/lp/boxwebinar.
About mxHero
About mxHero mxHero is a company dedicated to enhancing email for businesses and end user. mxHero's products and services gives companies, service providers and end users powerful new ways to control, use and analyze email. Apps developed for mxHero's platform work with any email management program, including Gmail and Microsoft Exchange. More than 3,700 companies with 1,000,000 users have added mxHero to their email. Find mxHero on Twitter: @mxheronet and Facebook: mxHero.net