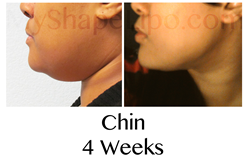 We focus all our efforts on one procedure, which allows us to improve and perfect our techniques and patent care.
Las Vegas, NV (PRWEB) February 23, 2016
Liposuction is currently the most popular cosmetic procedure, for good reasons. Improved techniques, more consistent results and affordable rates have spurred demand. As specialists in liposuction, MyShape Lipo is among the nations leaders of the industry.
Owner and liposuction specialist, Trevor Schmidt PA-C has the experience of treating over 15,000 areas of liposuction. He was interviewed live on Las Vegas local FOX 5's "More Show" February 17, 2016. He discussed in detail what separates MyShape Lipo from the rest of the competition.
"We focus all of our efforts on one procedure, which allows us to improve and perfect our techniques and patient care," says Schmidt. "With most procedures, the practitioner gets better, the more practice they get, liposuction is no exception."
While pretty much all plastic surgeons will offer liposuction, most offer it along with a myriad of other procedures. Because of this, they rarely perform liposuction procedures and may only treat a hand full of patients each month. In contrast, MyShape Lipo is performing liposuction procedures 5 days per week.
As a specialty clinic, they attract patients from around the world seeking the care of an expert. Per MyShape Lipo statistics, 69.8% of their patients fly in from out of the area to get their procedure.
"We're not the always the cheapest, but definitely the best value when you consider the experience our team has performing liposuction procedures," explains Schmidt. "Based on research, our rates are about 1/3 the national average."
They have made the entire process easier for the patients. From offering free consultations over the phone, to transparency of prices shown on their website; MyShape Lipo has revolutionized the industry. They are consumer driven and obviously cater to the needs and wants of their happy patients.
With nearly 2000 pages of liposuction resources on their website, eduction is very important to MyShape Lipo. While one may find a single page on other sites, Schmidt believes it is in the best interest of his patients to be well informed about what they are getting into with liposuction. They offer blogs, recent articles, videos, radio shows and detailed descriptions from the expert himself.
"I feel that my patients are much happier and more realistic about their individual potential when they have all of the correct information," says Schmidt. "It's my responsibility to the patient to answer all of their questions and further provide all of the information that they should know, not just what they ask about."
MyShape Lipo has gone above and beyond the standards of most clinics across the country to make working with them as easy as possible. Because of their specialization in only liposuction, they have been able to perfect their process and offer it at an affordable rate. They are committed to patient education and superior customer service. Transparency and honesty are of high importance to their owner, Trevor Schmidt PA-C.
About MyShape Lipo
As a liposuction specialty clinic located in Las Vegas, MyShape Lipo caters to patients around the globe, seeking their extensive experience and affordable rates. Trevor Schmidt PA-C, the owner and liposuction specialist has treated over 15,000 areas of liposuction on all body types. They offer complimentary consultations in person for locals or over the phone for those not in the area. A comprehensive price list and extensive photo gallery can be found on their website at http://www.MyShapeLipo.com. Call today to schedule a complimentary consultation, 702-818-5476.