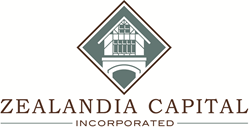 Asheville, NC (PRWEB) February 24, 2016
Zealandia Capital, Inc., a loan servicing and consumer debt collection company located in Asheville, successfully became certified through the ACA Professional Practices Management System (PPMS) program on January 22, 2016. Zealandia Capital is a member of ACA International, the world's largest international trade association for debt collection companies. Of the roughly 3,500 third party collection agencies that are members, less than 100 are PPMS certified companies, with only 17 certified since 2014 as the industry comes under stricter standards and regulations.
Developing and implementing this new compliance system was a yearlong project that required participation and input from every department within Zealandia Capital, as well as completion of a rigorous application and audit process. Certified agencies must meet requirements including developing a compliance management system, creating supporting documents such as a company manual and submitting specific business records to an independent auditor to assure compliance with the program's high standards.
The certification represents an ongoing commitment to industry laws, with an eye toward the strict regulatory environment imposed on the collection industry by federal agencies such as the Consumer Financial Protection Bureau, which can impose hefty fines based on consumer generated complaints.
"We are excited for the opportunity to enhance our procedures to ensure that we maintain the highest industry standards while protecting consumers from unfair, deceptive or abusive tactics," said Julie Simes, president of Zealandia Capital.
As a PPMS certified company, Zealandia Capital must have procedures in place for each of the required 18 elements, including management responsibility and document and data control, as well as a way to track consumer complaints. Zealandia Capital now has a compliance system in place to identify the effectiveness of its operations. The certification requires documentation of any instances of non-compliance, correction of the issue, and follow-up for continuous improvement.
Zealandia Capital is a fully bonded progressive leader in loan servicing and debt collection that prides itself in being customer centric. Listen – Connect – Collect. Zealandia Capital understands first and foremost consumers want to be heard. By connecting with consumers, Zealandia Capital can create solutions that resolve accounts and preserve relationships. For more information visit us on the web at http://www.zcapservices.com