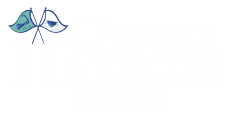 Their willingness to listen and make adjustments to fit our specific needs is one of the many reasons why I believe Albemarle is the perfect fit for us." - Peter Maryott
Osterville, MA (PRWEB) February 24, 2016
Oyster Harbors Marine has been named as the exclusive sales and servicing dealer for Massachusetts, Connecticut and Rhode Island for Albemarle Boats. Albemarle Boats is a leader in the production of offshore express sportfishing boats.
"We could not be more excited to have Oyster Harbors representing us as the premier Albemarle dealer in New England," said Burch Perry, Albemarle General Manager. "Since 1987 they have been a fixture on Cape Cod and their full-service yacht yard, pristine marina, and first-class sales force make them the perfect fit to sell our products and take care of our customers."
Serving the marine industry for nearly 30 years, Oyster Harbors has long prided themselves on carrying only the best boat lines and creating lasting relationships through unrivaled customer service and satisfaction. Multiple locations on the Cape and a satellite location in Essex, CT, allow customers to easily view new products and meet with a member of the sales team.
"The Nantucket Sound presents one of the most challenging sea conditions, and Oyster Harbors has a reputation for offering top-quality boats that will do the job. Albemarle has a long tradition and a well-established reputation for sea kindliness and customer responsiveness," said Oyster Harbors Vice President Peter Maryott. "Their willingness to listen and make adjustments to fit our specific needs is one of the many reasons why I believe Albemarle is the perfect fit for us."
Oyster Harbors Marine is a full service marina located on Cape Cod in Osterville, Massachusetts with additional sales and service locations in Hyannis, Massachusetts; South Freeport, Maine and Essex, Connecticut. Oyster Harbors is a new and used boat dealer for Albemarle Boats, Jupiter Yachts, Legacy Yachts, Limestone Boats, Mag Bay Yachts, Regulator Boats, Tiara Yachts and Viking Yachts. Oyster Harbors provides yacht sales, yacht brokerage and yacht service; and is also recognized as one of the top performers in the boating industry.