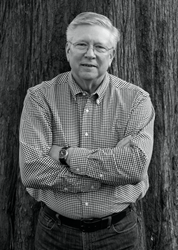 Dallas, TX (PRWEB) February 24, 2016
RSI Stewardship, the nation's leading stewardship and capital campaign company, recently announced the addition of Dr. Steve A. Spangler to serve as a campaign consultant working with churches and ministry organizations across the country.
Spangler, who returns to RSI Stewardship after a stint in educational leadership, brings a wealth of pastoral, financial and development experience to his new role. After a number of years as a senior pastor, Spangler, who holds a Doctor of Ministry degree from Trinity Theological Seminary, became a stewardship consultant at Cargill Associates where he advanced to the position of Vice-President.
Spangler previously work for RSI as an executive consultant serving a wide variety of churches representing a spectrum of stewardship needs. Between Cargill Associates and RSI Stewardship, Spangler has consulted with churches representing 12 different denominations.
Following his first tenure with RSI Stewardship, Spangler accepted the position of Vice-President for Advancement at Bluefield College (Va.), where he originally began undergraduate studies. Institutional fund raising, major gift solicitation and development coaching of staff were among his responsibilities in his VP role.
For the past four years, Spangler has been senior pastor at Temple Baptist Church, Wilmington, N.C., where he has implemented many of the stewardship, visioning and leadership skills he has encouraged so many other churches and church leaders to integrate into their ministries.
"Having experience in pastoral leadership myself has proven to be an invaluable asset as I serve pastors and churches in stewardship and development," Spangler said. "I definitely understand the hopes and dreams for their ministry, but I also understand their anxiety related to raising capital."
Spangler has been married to Ruth for 40 years. They have two children, a daughter-in-law and three grandchildren. Spangler is the author of two books, numerous magazine articles and several published poems. He also enjoys fishing, hunting and photography.
"I am very pleased and excited to welcome Steve to the RSI team, said Joel Mikell, president of RSI Stewardship. "Along with his breadth of experience as a pastor, a college development office, and as a stewardship consultant, he brings a love for the local church and heart to help churches fully resource their vision."
RSI Stewardship is a Dallas-based company that has developed a reputation for understanding the church's needs in relation to contemporary culture. RSI Stewardship has a long history of success in helping churches connect resources to vision so they can successfully accomplish their ministry goals.
About RSI Stewardship
Founded in 1972 as America's first company devoted solely to the fundraising needs of Christian churches, schools, and other faith-based organizations, RSI is the nation's leading resource for practical, faithful, and effective stewardship counsel. The experience and leadership at RSI has made the difference for more than 17,000 partners in ministry.