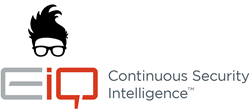 "Our proactive IT security monitoring service is perfect for educational institutions looking to bolster their security posture and and keep in compliance with SANS controls," said Kim Ann King, VP of Marketing, EiQ Networks
Boston, Massachusetts (PRWEB) February 23, 2016
EiQ Networks, a pioneer in hybrid SaaS security and continuous security intelligence services, today announced that Massasoit Community College has selected its SOCVue® hybrid SaaS security service. Massasoit Community College is a public two-year college in the Massachusetts Public Higher Education System that offers associate degree programs in arts, sciences, and applied sciences, and one-year and short-term certificates for a range of occupations and interests. Corporate and job skills training courses, personal enrichment classes, theater and concert performances, and programs for high school students, younger children, and seniors are among the other offerings available to the residents of Southeastern Massachusetts.
Massasoit Community College will use EiQ's SOCVue Security Monitoring to monitor several SANS controls, including Control 2 (Inventory of Authorized and Unauthorized Software), Control 5 (Malware Defenses), Control 11 (Limitation and Control of Network Ports, Protocols, and Services), and Control 14 (Maintenance, Monitoring, and Analysis of Audit Logs). They chose EIQ because of the ease of implementation and management, and because EIQ made it possible for Massasoit to monitor multiple SANS Controls even with a small IT staff.
"EiQ has allowed us the ability to be more proactive as to how we look at security," said Jack Barrett, Deputy CIO, of Massasoit Community College. "The EIQ support staff is great! The weekly meetings are helping with the implementation of the service. Requests are handled in a timely and professional manner."
"EiQ is pleased to be working with Massasoit Community College," said Kim Ann King, Vice President of Marketing, EiQ Networks. "Our proactive IT security monitoring service is perfect for educational institutions looking to bolster their security posture and keep in compliance with SANS controls."
About SOCVue, EiQ Networks' Hybrid SaaS Security Service
SOCVue is the only subscription SaaS service that combines people, process, and technology to deliver a cost-effective information security program, including:

Proactive and Continuous Critical Security Controls Auditing
Co-managed SIEM & Log Management
Continuous Vulnerability Management
24x7x365 Security Monitoring by Trained EiQ SOC Security Analysts
Incident Analysis, Notification, and Remediation Guidance
Compliance Reporting
About EiQ Networks
EiQ, a pioneer in hybrid SaaS security services, is transforming how mid-market organizations build enterprise-class security programs. Acting as an extension of our customers' IT teams, EiQ provides continuous security operations based on best-of-breed technology at a fraction of the cost of alternative solutions. EiQ is a trusted advisor to organizations that need to improve their IT security and compliance posture and protect against cyber threats and vulnerabilities. For more information, visit: https://www.eiqnetworks.com.