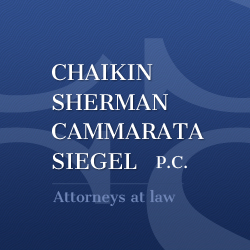 Washington, DC (PRWEB) February 22, 2016
Chaikin, Sherman, Cammarata & Siegel, P.C. will begin accepting applications for its 2016-2017 Ethiopian Heritage College Scholarship on Wednesday, March 2, 2016. Applications from eligible applicants will be accepted through June 27, 2016. The winner will be announced in July.
The Scholarship was started by the firm in 2008 as a way to support local graduating High School seniors who come from recently immigrated families in the DC Metro area as they pursue a higher education and college degree.
To be eligible for the Scholarship fund, applicants will be required to write an essay, provide an official copy of their high school transcript, and show proof that they have been admitted to an accredited two or four year college or university. To maintain the scholarship, winners must continue to provide proof they remain in good standing at their respective college or university.
To learn more about the Ethiopian Heritage College Scholarship Fund, view the rules, and download an application, please visit: http://www.chaikinandsherman.com/EthiopianHeritageScholarship.
Chaikin, Sherman, Cammarata & Siegel, P.C. has served local residents of the Washington, DC metropolitan area for over 40 years. During that time, the firm has been a trusted source of help and compassion for victims and families harmed by the negligence of others. The firm's award-winning attorneys are continually recognized for their abilities to secure justice for clients, and for their commitment to communities across the DC Metro Area. http://www.chaikinandsherman.com.