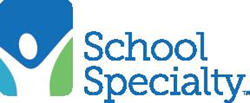 Greenville, Wisconsin (PRWEB) February 23, 2016
Struggling readers who learn with Wordly Wise 3000® Online realize overall increased achievement in reading abilities and vocabulary, according to an efficacy study released today from EPS Literacy and Intervention, a division of School Specialty, Inc. (OTCQB: SCOO). The study demonstrates that the program is a highly effective intervention tool for students, resulting in significant, ongoing gains. The study also found that teachers and students easily adapt to the program's structure, pace and routine.
"The study supports what we see when we visit classrooms around the country – students are experiencing tremendous success with dynamic and innovative intervention tools such as Wordly Wise 3000 Online," said Bodie Marx, senior vice president, curriculum, for School Specialty, Inc. "It is an honor to provide educators with a solution that helps them close the achievement gap for struggling readers."
The study was conducted during the 2014-2015 school year at Putnam Academy of Arts and Sciences in East Palatka, Fla., a small rural school with an enrollment of 165 students, 61 percent of which are eligible for free or reduced lunch programs. The student population is comprised of 27 percent African American, 3 percent Hispanic, 3 percent multiracial and 67 percent white students. Three teachers and 55 students participated in the study, with students using the program three times a day for 30 minutes. The Gates-MacGinitie Reading Tests (GMRT), individual- or group-administered paper-and-pencil or online instruments that assess student achievement in reading at the kindergarten through high school level, were administered to gauge the effectiveness of Wordly Wise 3000 Online. Overall, struggling readers, defined as those performing below grade level, increased their reading and vocabulary skills at least one grade level while using the program, and on average, improved their reading scores 7.11 points and 10.21 points in vocabulary proficiency, representing significant gains on the GMRT scale.
Wordly Wise 3000 Online is a dynamic and interactive program that helps students master the academic vocabulary they encounter in school every day. Full audio support and corrective feedback are included throughout the program to help struggling readers or ELL students. Progress monitoring reports are available to teachers and administrators to help target and differentiate instruction. The Wordly Wise 3000 curriculum is closely aligned with the Common Core State Standards and other individual state standards, as well as the National Council of Teachers of English and the International Reading Association standards.
For more information on Wordly Wise 3000 Online and to view the specific results of the study, visit the Wordly Wise 3000 page on the EPS website at http://epsbooks.com/WordlyWise.
About EPS Literacy and Intervention
EPS Literacy and Intervention provides K–12 blended-media solutions that build core skills and close the achievement gap in reading and math. With powerful instructional tools and high-quality materials, the company's reading and math intervention solutions are proven to help struggling students. From universal screening to interventions, progress-monitoring to data-driven decision-making, and professional development, EPS offers an integrated approach to effective teaching and learning.
For more information on EPS and its proven programs Wordly Wise 3000®, Academy of READING®, Academy of MATH®, MCI, S.P.I.R.E.®, Path Driver for Reading™, Path Driver for Math™, Explode The Code® and EPS E.P.I.C., visit http://epsbooks.com.
About School Specialty
School Specialty is a leading distributor of innovative and proprietary products, programs and services to the education marketplace. The Company designs, develops, and provides educators with the latest and very best school supplies, furniture and both curriculum and supplemental learning resources. Working in collaboration with educators, School Specialty reaches beyond the scope of textbooks to help teachers, guidance counselors and school administrators ensure that every student reaches his or her full potential. For more information about School Specialty, visit http://www.schoolspecialty.com.