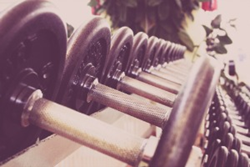 Trainer.com is an amazing opportunity to leverage a name with broad market appeal, instant brandability, and incredible SEO and paid search potential.
Boston, MA (PRWEB) February 23, 2016
Igloo.com, a leading broker of ultra premium domain names and websites announces the exclusive listing of Trainer.com, one of the most sought after domains in the $21.8 billion fitness industry. Highly marketable and easy to remember, Trainer.com represents a unique opportunity for an established or new company to launch or rebrand their fitness business or product with this rare single word .com asset.
The sports and fitness industry has been steadily growing yearly with the International Health, Racquet, and Sports Club Association (IHRSA) reporting over 60% of Americans regularly participating in some fitness sports. The fitness training industry continues to rise with Department of Labor statistics reporting a 44% increase of personal trainers in the last decade. As the driving force of the industry, the number of personal trainers is projected to increase over 30% by 2020. While the American Council on Exercise predicts online training will see further growth as video on-demand workout programs and online trainers enter the mainstream in tandem with the popularity of wearable devices and video conferencing.
Whether branding or marketing an online training app or traditional in-person training program, Trainer.com will reflect trust and brand recognition in this growing field. Short, memorable one-word domains like Trainer.com are hallmarks for many of the top recognized brands, such as Amazon.com, Match.com, Blogger.com, Monster.com and Scout.com
"Trainer.com is an amazing opportunity to leverage a name with broad market appeal, instant brandability, and incredible SEO and paid search potential," said Amanda Waltz, Vice President of Sales and Acquisitions at Igloo.com. "Igloo.com is proud to exclusively broker Trainer.com. We look forward to seeing how this domain will change the face of fitness online."
To inquire about Trainer.com or other premium domain names, you can contact Amanda Waltz directly at +1 508-689-9569, ext. 201 or Amanda(at)igloo(dot)com.
For complete access to Igloo's domain inventory please visit http://www.igloo.com
If a domain name you are interested in is not available to register, Igloo has the relationships, experience and understanding necessary to help you acquire domain names, and even websites, currently owned and operated by another individual or company.
About Igloo.com
Igloo.com assists both businesses and domain owners in the overall planning and execution of their domain strategy through our premium broker services and online marketplace. We specialize in domain acquisitions, branding needs, and sales for our clients and help companies stake their claim online, rebrand, or simply acquire descriptive domain names to help set them apart from their competition. With upwards of $120 million in domain and website transactions behind us, Igloo's team is unparalleled in experience, knowledge and most importantly, results.