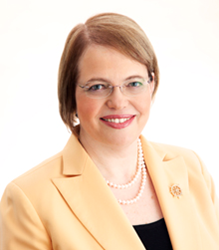 "We have built our reputation providing corporations with seamless planning and execution of the supply chain and these awards recognize our collective contributions." -- Hannah Kain, ALOM President and CEO
Fremont, CA (PRWEB) February 24, 2016
ALOM, a global leader in supply chain management, has been recognized by Supply & Demand Chain Executive for its visionary industry leadership and cross-management expertise with the naming of three executive staff members as 2016 Supply Chain Pros to Know: Hannah Kain, President and CEO; Lisa Dolan, Vice President of Supply Chain Strategy, and Subu Subramanian, Vice President of Operations.
The Pros to Know Awards recognize supply chain executives, and manufacturing and non-manufacturing enterprises, that are leading initiatives to help prepare their companies' supply chains for the significant challenges of today's business climate. This year's list includes more than 200 individuals from software firms and service providers, consultancies or academia, who helped their supply chain clients or the supply chain community at large prepare to meet these challenges.
"We are exceedingly proud that ALOM was honored in three leadership roles. We have built our reputation providing corporations with seamless planning and execution of the supply chain and these awards recognize our collective contributions," Kain said. "We have the knowledge, processes and technologies to make our customers succeed in a rapidly evolving global marketplace. Today, with the convergence of connected devices touching most every market and product, it is especially important to offer our clients this depth of expertise."
Hannah Kain is a two time recipient of the S&DCE Pro To Know honor having also been selected in 2015. Hannah is a quality-driven industry visionary and innovator on the cusp of new supply chain delivery methodologies and emerging technologies.
Leveraging her technology expertise, Lisa Dolan conceptualizes and implements complex, but highly efficient, manufacturing and production processes in the automotive, financial, public sector and technology markets. By harnessing data and driving technology-enabled processes, Dolan is able to achieve quality and cost efficiency while orchestrating a broad network of multiple suppliers, manufacturers, and logistics partners.
Responsible for ALOM worldwide operations, Subu Subramanian is at the forefront of adopting and deploying new technology, process, sustainability, and risk management methodologies that deliver on-time and reduce time-to-market and ensure stringent ISO 9000, ISO 13485, and TL 9000 quality metrics are achieved.
"The Pros to Know is a listing of exceptional corporate executives at manufacturing and non-manufacturing enterprises who are leading initiatives to help prepare their companies' supply chains for the significant challenges in the year ahead," says Ronnie Garrett, editor of Supply & Demand Chain Executive. "Their accomplishments offer a roadmap for other leaders looking to leverage the supply chain for competitive advantage."
About ALOM
ALOM is a global leader in supply chain technology, serving as a partner to its Fortune 100 clients in the technology, automotive, medical, telecommunications, and utility/energy sectors. Its expert team of strategists, engineers, and specialists operate in ALOM's global headquarters in Fremont, CA office and its 16 affiliated facilities around the world. ALOM's offerings include procurement, inventory, assembly, print management, fulfillment, IT integration and operations. ALOM is proud to deliver its clients' products and services impeccably, enrich the client experience, and uphold their brand reputations. http://www.alom.com
About Supply & Demand Chain Executive
Supply & Demand Chain Executive is the executive's user manual for successful supply and demand chain transformation, utilizing hard-hitting analysis, viewpoints and unbiased case studies to steer executives and supply management professionals through the complicated, yet critical, world of supply and demand chain enablement to gain competitive advantage.