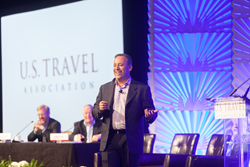 "Not only do these honorees give so much of themselves but they embody the spirit of Unite4:Humanity with their selflessness and generosity!"
Beverly Hills, CA (PRWEB) February 24, 2016
David Meltzer, CEO of Sports 1 Marketing, was announced by Variety Magazine and Unite4:Good Foundation as the recipient of this year's Unite4:Humanity "Sports Humanitarian of the Year" award for his involvement with over 100 charitable events and foundations annually. The National Best Selling Author and Forbes Top Ten Keynote Speaker is set to receive the award on Thursday, February 25, before the 88th Academy Awards at the Montage Hotel in Beverly Hills.
Every business project that David works on requires a charitable component or partner; which helps David continue to live by his mission to, "Make a lot of money, help a lot of people, and have a lot of fun." David believes in a just world which, sharing and giving back, can help empower others to empower others.
"I'm humbled to be honored with Matthew McConaughey, Seth Rogen, and Olivia Wilde," stated David Meltzer, "Not only do these honorees give so much of themselves but they embody the spirit of Unite4:Humanity with their selflessness and generosity!"
In addition to his business ventures, David holds several positions on boards, and memberships, for charitable causes and business development, such as: Crescent Moon Foundation, Rose Bowl Foundation, JUST Capital, OCTANe Business Incubator, Irvine Public Schools Foundation, Transformational Leadership Council, National High School Basketball Association, Unstoppable Foundation, Able Population, Boys & Girls Club of America: Orange County, Big Brothers & Big Sisters (fmr.), among several others.
The five celebrities being recognized this year for their philanthropic commitment include: Matthew McConaughey who will receive the creative conscience award for his work with his foundation Just Keep Livin, Seth Rogen and Lauren Miller will be honored with the Unite2gether award for their work with Hilarity for Charity, Olivia Wilde will receive the Unite4children award for her work with Save the Children, and Gina Rodriguez will receive the young humanitarian award for creating her We Will Foundation.
About Sports 1 Marketing:
Sports 1 Marketing is a sports and entertainment marketing firm that leverages the 20 billion dollars in relationship capital which the Founders -- David Meltzer, Chief Executive Officer, and Warren Moon, President and Pro Football Hall of Fame Quarterback -- have built up over 35 years. Combining relationship capital with unique services of traditional marketing practices and new media strategies, Sports 1 is able to brand any business or person searching to elevate their recognition in sports and entertainment.