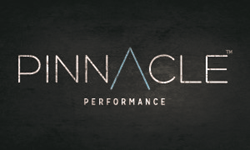 [CCW Global is] thrilled to be able to contribute to such a worthy cause.
Hong Kong (PRWEB) February 23, 2016
CCW Global Ltd, a leading Hong Kong headquartered insurance broker, has today announced the sponsorship of the Pinnacle Foundation "Deadlift A Million" challenge.
This Asian First event will see a team of 24 athletes come together to deadlift a total load of 1,000,000 Kilograms in a 24 hour period in order to raise money for underprivileged children in Hong Kong.
Starting at 9am on March 19th and going through to 9am on March 20th the team will work around 3 loaded barbells (100kg, 75kg, and 50Kg) completing sets of 10 to reach the Million Kg mark. Each athlete participating in the event will need to lift an average 45,000kg per hour in order for the whole team to meet the 1,000,000 Kg goal.
CCW Global CEO, Michael Lamb, said of the sponsorship "We're thrilled to be able to contribute to such a worthy cause. With the goal of raising money to enable underprivileged children to gain confidence and value fitness through targeted activities and focuses coaching, the Pinnacle Million event deserves all the recognition it can get." Mr. Lamb went on to comment "CCW Global is proud to be able to say that we are associated with both Pinnacle and the Athletes who will be giving their blood, sweat, and tears to help some of Hong Kong's poorest residents receive unique experiences which would have otherwise been unavailable to them."
Adding to this event organizer Fiona Kettlewell, Director for the Pinnacle Foundation, stated, "This has been the hardest challenge mentally and physically for most of the Pinnacle Million team and the reasons why we are doing it, the effort that we are giving as a team and the support that we are receiving will surely see us hit that 1,000,000 target all in aid of the Pinnacle Foundation. I can't thank the Pinnacle Million team enough for their dedication to this very unique challenge!"
With the possibility of extreme fatigue and burnout present on the day of the event there are no guarantees of success for the men and women participating in the challenge – despite the near 4 months of preparation which have been required to make the target realistic.
The Pinnacle Foundation is still seeking further sponsorship to realize the goal of raising Hk$ 100,000 (US$ 12,820), which will be put towards a range of events and activities for under-privileged youth including Sponsored Hikes, Sports Days, and unique athletic experiences for children in the coming year.
Donations to the Pinnacle Foundation or the Pinnacle "Deadlift A Million" Challenge can be made through http://gogetfunding.com/the-pinnacle-million/.
About CCW Global Ltd
CCW Global Ltd is a multi-line insurance broker offering a comprehensive range of insurance services in both the Hong Kong and APAC markets. Specializing in personal and business protection, CCW Global is able to offer independent and impartial advice on the complete range of insurance options available in Hong Kong.
About the Pinnacle Foundation
The Pinnacle Foundation is the charitable arm of Pinnacle Performance Hong Kong, the role of which is to develop underprivileged youths' health and well-being by educating them on the importance of exercise and fitness in a safe and fun environment.