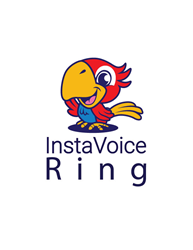 "Making a free missed call should be a right available to every prepaid user. Here InstaVoice Ring helps, by sending a missed call to the recipient without charging any of the users."
Mobile World Congress, Barcelona, Spain, New Providence, NJ, Tuesday, 23 February 2016 (PRWEB) February 24, 2016
Kirusa, the global leader in providing telecom & social media solutions for mobile users in emerging markets, today announced the launch of its "InstaVoice Ring" product at Mobile World Congress Barcelona, Spain.
It is a unique and distinctive product that offers mobile subscribers an opportunity to give a free missed call to a person at any time, even when they do not have enough balance to make a call.
InstaVoice Ring helps mobile users to make a missed call to a friend, enabling the recipient to make a call back to the original caller and speak to him. InstaVoice Ring provides a solution for mobile users in their time of need by helping them connect with their loved ones. InstaVoice Ring also helps mobile carriers convert a missed opportunity into a completed call, along with generating a new revenue stream.
Surinder Singh Anand, VP of Product Management of Kirusa, said at the launch, "An overwhelming majority of users in emerging markets use a prepaid mobile. Making a free missed call should be a right available to every prepaid user. However, when a prepaid user runs out of balance, even urgent calls cannot be made. Here InstaVoice Ring helps, by sending a missed call to the recipient without charging any of the users."
About Kirusa
Kirusa is a global leader in providing telecom & social media solutions that enable customers to have a voice and connect seamlessly. Kirusa's solutions include InstaVoice®, InstaVoice Ring™, InstaVoice Celeb™, InstaVoice Sports™, myGenie™, and a suite of mobile marketing solutions, which are offered in partnership with over 40 mobile carriers in Africa, India, and LatAm, as well as via the app stores for iOS, Android & Windows. Kirusa solutions are built on its patented technology and its highly reliable, scalable multimodal & cloud platforms, which manage over 1.7 billion calls a month. Kirusa solutions are being used by over 90 million mobile users in four continents every month. Kirusa has been recognized as one of Top 20 most promising technology companies by Silicon India, and one of Top 25 emerging technology companies by Smart Techie magazine. The InstaVoice app won first prize at NJTC Mobile Apps Forum. Informa selected InstaVoice as a finalist for the Best App in Africa. Headquartered in New Jersey and led by an experienced team of wireless telecom executives and technologists, Kirusa has offices in four continents. InstaVoice is a US registered trademark of Kirusa, Inc. For more information, visit: http://www.kirusa.com.
For further inquiries, please contact
For Kirusa
Alchemy Corporate Communications
Anju Makin
USA Tel: +1-973-536-2652
E-mail:anju_makin(at)alchemycc(dot)com