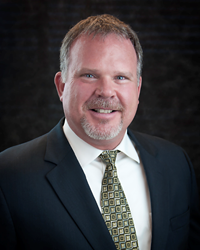 Since there will always be a newer, better 'perfect solution,' we are always looking for opportunities to grow, chasing the market to meet customer needs
Chattanooga, Tenn. (PRWEB) February 24, 2016
InfoSystems Inc., a Chattanooga based company, had an incredibly successful year in 2015, hitting $47 million in revenue with an unprecedented 27% growth rate.
"Our sales team turned in an awesome 4th quarter, with most of the growth coming from our legacy business in storage and server technology", said VP of Sales Scott Davis. "What's most interesting, to me, is we are just beginning to see revenue from our newest offerings."
Nearly unheard of for a company of InfoSystems' size, double digit growth indicates this regional technology company is far from "done." InfoSystems has expanded its services to include innovative solutions for the data center in the form of cloud and managed services, security, and even analytics. If January 2016 is any indication, InfoSystems' team is optimistic that double digit growth will continue.
"We have an outstanding team of experts partnering with our customers to create the perfect solution," CEO and Founder Clay Hales said. "Since there will always be a newer, better 'perfect solution,' we are always looking for opportunities to grow, chasing the market to meet customer needs."
Major focuses for the company in 2016 include cyber security and managed services. By sponsoring an exclusive March Madness Security Summit in Nashville, InfoSystems aims to assist customers with security challenges for the foreseeable future. Continued investment in digital "re-tooling" is also paramount as InfoSystems strengthens how it communicates with its customers and prospects by providing a better user experience and therefore better service.
In addition, the company is redoubling its investment in their popular Virtual CIO offering and StREAM Early Warning System, analytics for higher education. Further, new partnerships with vendors like Palo Alto and Permabit will have a huge impact in 2016. But as Clay Hales has often said "Our incredible growth is only made possible by the hard work and intelligence of our team."
About InfoSystems, Inc.
InfoSystems serves small to medium sized businesses in the United States and Puerto Rico offering everything from data centric infrastructure to outcome based solutions like Cloud and Prescriptive Analytics. All of InfoSystems' services are backed by certifications in data storage, virtualization, cloud, server infrastructure, backup and disaster recovery, network security, software development, voice service and unified communications.
The company's boutique size, coupled with enterprise capabilities and the ability to give focused attention to each customer's challenges, make them the perfect partner for companies who are looking for an extension of their technology leadership and team.