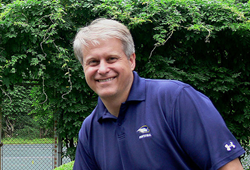 Fairfield, CT (PRWEB) February 24, 2016
America's Private Equity firms are undergoing significant shifts in the management of their current portfolio company investments in order to grow Portfolio Company EBITDA, increase PE Exit Value and its shareholder return.
Specific findings were discussed at the fifth annual PE Insights Conference, sponsored by Performance Improvement Partners, and attended by company practice specialists from all across the United States.
"The roundtable, and its subsequent outcomes, has become an annual event. The conference is a unique blend of market research and observational sharing among some of the best technology specialists in the business," according to PIP President and Co-Founder John Bisack III.
Some of this year's highlighted trends are summarized below.
BULLET CYBERCRIME PROTOCOLS ARE OUT. Today, and tomorrow, it will be about "practical" protocols. Protect what you can. Detect what you can't protect. React to incidents in a timely manner.
THERE ARE NO CHANCES IN DIGITAL COMMERCE. B2B and B2C customers are less tolerant of a bad experience, particularly self-service ones. They also own unrealistic expectations with respect to speed and accuracy.
TODAY'S DIGITAL CUSTOMER IS MORE CHALLENGING. You must deploy the right platforms, and they better be optimized and operate seamlessly. 89% of customers will not return after one bad experience.
TECH PARITY NO LONGER GOOD ENOUGH. Companies need to identify and install "best of breed" solutions for their particular competitive set without breaking the bank. The demand for blending forward-thinking training while fully leveraging existing resources has never been higher.
THINK CONTINUOUS SERVICE IMPROVEMENTS. Anticipate evolution. Don't wait till something breaks. Comprehensive strategy trumps the installation of the vaporous "silver bullet."
CAPITALIZE ON THE RECRUITMENT CONUNDRUM. You can't own competitive technology solutions without the best people. Yet, the best tech people are inherently less company loyal. So structure deals to make both parties happy.
Performance Improvement Partners (http://www.pip-llc.com), founded in 2003, is America's leading Technology Solutions Company dealing exclusively within the Private Equity Industry. PIP is headquartered in Fairfield, CT, with offices in Stamford, CT and San Francisco, CA, and lists over 150 highly-respected Private Equity firms as clients, with over 1,500 Portfolio Company investments. PIP has completed thousands of Portfolio Company engagements across a broad range of B2B and consumer categories.