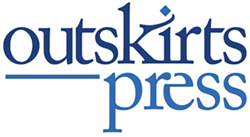 Outskirts Press is now taking votes for the best video in its 5th annual "Show Us Your Love" contest, where self-publishing authors create short videos showing their love for their books and Outskirts Press
Denver, CO (PRWEB) February 23, 2016
Outskirts Press, a full-service self-publishing and book marketing company, today announced that voting has begun for the winner of the "Show Us Your Love" video contest. The lucky winner will receive a brand-new 15.6 HP touch-screen laptop with Windows 10.
Outskirts Press authors have been busy creating short, creative videos showing their deep and abiding love for their books…and their love for Outskirts Press. Outskirts Press shares these videos on their Facebook Page, YouTube Channel and Twitter Feed, thus increasing exposure for the authors and their books.
The three finalists receiving the most "likes" on the Outskirts Facebook page from among all the posted entries were selected for a public vote on the Outskirts blog to determine the overall winner. Voting ends on February 26 (5 p.m. MST).
On March 1st, the "Show Us Your Love" video with the most votes will be announced on the Outskirts blog, Facebook Page and Twitter Feed. The winner will not only receive a brand-new laptop to boost their writing career, but they will also gain valuable publicity for their book.
For more information, visit: Outskirts Press "Show Us Your Love".
About Outskirts Press, Inc.: Outskirts Press offers full-service, custom self-publishing and book marketing services for authors seeking a cost-effective, fast, and flexible way to publish and distribute their books worldwide while retaining all their rights and full creative control. Available for authors globally at http://www.outskirtspress.com and located on the outskirts of Denver, Colorado. Outskirts Press, Inc. represents the future of book publishing, today.
# # #
Outskirts Press, Inc., 10940 S. Parker Rd - 515, Parker, Colorado 80134
http://outskirtspress.com 1-888-OP-BOOKS