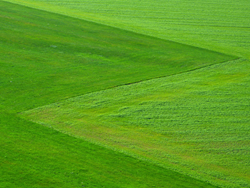 There are plenty of irrigation businesses who struggle to grow because they aren't doing the simple things right
St. Paul, Minn. (PRWEB) February 25, 2016
HindSite Software, the premier provider of field service software to the green industry, will be hosting a webinar on Tuesday March 1st, at 1:00pm CST. 10 Ways to Grow Your Irrigation Business is designed to provide attendees with actionable methods of growing an irrigation business.
The webinar details specific ways that business owners can improve their businesses, no matter how long they've been operating. It will cover topics ranging from effective goal setting, identifying a specific target market and building a team you can trust.
The reason for the webinar was a survey HindSite conducted this year that shows that many green industry businesses grew their revenue in the past year by performing certain tasks consistently.
"We wanted to see what the fastest growing businesses were doing well," explains Taylor Tuomie, Marketing Specialist at HindSite Software. "There are strategies that these business owners implement to ensure growth, year after year.
For irrigation businesses, growth can come from doing a few key things right each year. Having solid goals in place, developing employees and being active in the community can all lead to a higher growth rate.
"There are plenty of irrigation businesses who struggle to grow because they aren't doing the simple things right," explains Tuomie. "Something as simple as having an annual plan is directly correlated to growth."
In addition to providing some helpful insight on how to grow businesses, HindSite's software can be another growth catalyst. According to the 2015 Green Industry Benchmark Report, green industry businesses that use HindSite were twice as likely as their peers to experience year-over-year revenue growth in excess of 20%.
Visit http://info.hindsitesoftware.com/10-ways-to-grow-your-irrigation-business to learn more and to join the webinar for free.
About HindSite Software
HindSite Software has helped contractors better manage and grow their business with field service software since 2001. Initially designed as irrigation software, HindSite today assists service businesses with scheduling and billing, contact management, field data collection, and invoicing in QuickBooks®, and Sage50®. When used by lawn care businesses, this paperless lawn care software has been proven to increase efficiency and organization, meaning greater profit potential with less administrative time.