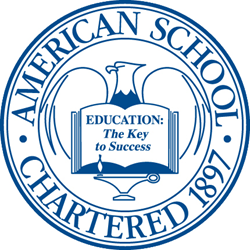 Lansing, IL (PRWEB) March 08, 2016
March Madness may be a term normally reserved for basketball, but this year it can also apply to American School's convention schedule for the third month of the year. The distance education leader will visit four events in four states, going as far west as California and as far south as Tennessee, while also attending events closer to home in Illinois and Ohio.
"We'll truly live up to our name during the month of March," American School President Gary R. Masterton said. "We enjoy serving students all across the country, and we're confident these four conventions will allow more students than ever before to use our accredited high school courses for credit recovery or enrichment at their current schools or toward an American School diploma."
First up is the Illinois School Counselor Association Conference on March 11 at the Crowne Plaza Springfield. American School will be available to meet school counselors from downstate Illinois between 7:30 a.m. and 4 p.m.
"Illinois has been our home state for more than a century, and so we attend ISCA events annually," Masterton said. "Many high schools in Illinois use our courses for credit recovery so that their students can graduate on time, and we hope to add more to that list after this event."
The following week American School will head to Nashville for the Teach Them Diligently Convention at the Gaylord Opryland. Guests are invited to visit American School's booth on March 17 from 6-8 p.m.; on March 18 from 9 a.m.-7 p.m.; and on March 19 from 9 a.m.-6 p.m.
"Tennessee is another big homeschooling state, and at the TTD show, we look forward to promoting our accredited high school diploma programs," Masterton said. "We have a general high school program and a college prep program, so we have something for every situation."
After Easter, American School will head to San Diego for the National Catholic Educational Association Convention. Guests are invited to visit American School in booth 533 on Tuesday, March 29, from 12-5:45 p.m.; Wednesday, March 30, from 9 a.m.-4 p.m.; and Thursday, March 31, from 9 a.m.-2 p.m.
"This is the third year in a row we've attended the NCEA Convention, and it's worked out well for us," Masterton said. "Sometimes Catholic schools are unable to offer multiple sections of courses, and so their students may have scheduling conflicts. Those students can take the same course with us while keeping their normal rigorous schedule."
Finally, American School will head to Cincinnati for the Midwest Homeschool Expo. Homeschoolers and their families can stop by American School's booth on March 31 from 6-9 p.m.; April 1 from 9:30 a.m.-8 p.m.; and Saturday, April 2, from 9:30 a.m.-5:30 p.m.
"The Midwest Homeschool Expo is one of the biggest events of the year, and so it's a can't miss for us," Masterton said. "The event draws people from Indiana, Kentucky, Ohio and even West Virginia."
At all four events, American School will also have information about its middle school program which is set to launch in the fall.
For more information, visit http://www.americanschool.org or call 866-260-7221.