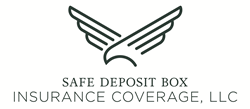 "Insurance for property in a safe deposit box is inexpensive and easy to obtain when compared with homeowners, which is also another reason to forego home storage for a box." - Gerald Pluard, President of SDBIC
Chicago, IL (PRWEB) February 25, 2016
Safe Deposit Box Insurance Coverage, LLC (SDBIC), the industry's leading advocate for the use of safe storage, announced its 2015 recap of U.S. vault events and exposures.
In April 2015 London's Hatton Garden Safe Deposit Company was burglarized in brazen fashion by thieves elaborately tunneling their way through feet of concrete undetected and making off with more than $200 million in jewels—and the stunning photos of the heist making their way around the globe.
Banks, credit unions and vault facilities are universally recommended as the safest storage option for consumers and are far superior to a home safe, yet the Hatton burglary produced a stark reminder that no vault is immune to breaches, whether from cunning thieves, Mother Nature or catastrophic events.
Collectively there were at least 44 events reported at financial institutions across the U.S. impacting more than 33,000 safe deposit boxes. In total an estimated $1 billion in assets at risk.
At least 26 robberies were reported, collectively placing an estimated $540 million of property in vaults at risk. And with the exponential growth in branch banking over the last two decades, all areas of the country were equally targeted: 45% of the events were in metropolitan communities, 19% in suburban and 36% were in small towns.
Whether at a Santander Bank in New York or Chase Bank in Florida, consumers saw thieves make off with cash, jewelry, collectibles, financial and personal documents, and priceless heirlooms, among other valuable possessions.
The proliferation of branch banks also contributed to the increasing threat from natural disasters. Despite the fact that no major hurricane directly hit the U.S. mainland, an estimated 10 banks suffered damage from floods, and another eight banks damaged by fire. The common misconception that vaults and safe deposit boxes are fire and water proof was not lost on Texas, Missouri and South Carolina residents.
It is important to keep these numbers in perspective. There are over 25 million occupied safe deposit boxes today in the U.S., and statistically consumers are much more likely to have their residence burglarized or damaged by a natural disaster or fire than to have their safe deposit box contents damaged by one of these events.
"Users of safe deposit boxes have made the right decision; the key is to recognize the property in your box is not insured by the institution or any federal agency and that you need to consider obtaining insurance to protect your valuables, "said Gerald Pluard, President of SDBIC. "Insurance for property in a safe deposit box is inexpensive and easy to obtain when compared with homeowners, which is also another reason to forego home storage for a box."
For a compilation of 2015 events please visit http://www.insuremybox.com/
Safe Deposit Box Insurance Coverage, LLC (SDBIC) was founded around one simple concept—to help consumers protect their most valued possessions. We are an advocate for the use of safe storage in financial institutions and the leading provider of insurance solutions for consumers' valuables. Our patented insurance solution protects possessions stored inside safe deposit boxes, without compromising on confidentiality or privacy. SDBIC partnered with AXA Art Americas Corporation to offer this unique new insurance solution. AXA ART products are underwritten by AXA Insurance Company, which maintains an "A (Excellent)" Financial Strength Rating and an "a+" Issuer Credit Rating from A.M. Best. To learn more and/or sign up for coverage please visit http://www.insuremybox.com or call toll free at (844) 426-9467.