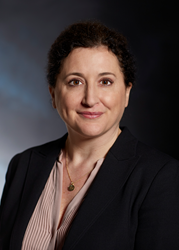 Our demonstrated skill, knowledge, creativity and passion instill our clients with the confidence and trust that we will aggressively pursue the best result for them.
Portland, Oregon (PRWEB) February 23, 2016
Naomi Johnson joins Ball Janik LLP as a Litigation associate in the firm's Portland office. Her principal areas of practice are commercial litigation, employment law, and insurance recovery. As an associate at a prominent New York law firm, Ms. Johnson represented leading global companies in complex commercial litigation in federal and state court, and defended prominent financial institutions in regulatory investigations before the U.S. Department of Justice, SEC, FINRA, and New York State Attorney General.
Johnson's expansive commercial litigation practice has included the representation of both U.S. and non-U.S. corporate clients on a wide variety of matters relating to antitrust, commercial contracts, corporate and securities fraud, and deceptive trade practices. She defended a global reinsurance company in a $150 million action by a prominent investment fund alleging fraud, misrepresentation and unfair business practices. She also represented an international electronics manufacturer in a countrywide class action lawsuit which alleged violations of federal antitrust laws in connection with the pricing and sale of TFT-LCD panels.
Johnson has represented clients in arbitrations and mediations. She was part of a team that represented the former CEO of a large domestic liquor company in a three-week arbitration arising out of his improper termination and conversion of his equity interests in the company. She has also represented employees and employers in mediations involving employment disputes.
As part of her insurance recovery practice, Johnson has represented individuals in connection with denials of health and life insurance benefits. Recently, she successfully recovered a life insurance benefit improperly denied to her client by a large U.S. insurance company.
Ms. Johnson also possesses significant experience representing financial institutions in regulatory enforcement actions. In addition to responding to regulatory requests, she has represented a leading global investment banking firm in a criminal insider trading proceeding by the SEC and U.S. Attorney's Office against one of its former directors. Johnson also represented a broker-dealer in an investigation by FINRA concerning trading in foreign exchange derivatives and fixed income emerging market securities.
Before joining Ball Janik, Ms. Johnson was Of Counsel at a boutique law firm in New York City, where her practice focused on litigation, employment disputes, and insurance recovery. From 2004 to 2010, Johnson was an associate with Sullivan & Cromwell LLP, an internationally recognized law firm, where she was a member of the firm's Litigation and Criminal Defense & Investigations practice groups. Upon earning her law degree, Ms. Johnson served as a law clerk to the Honorable Karen Nelson Moore of the U.S. Court of Appeals for the Sixth Circuit.
Johnson is a member of the American Bar Association, the Multnomah Bar Association, Oregon Women Lawyers, and the Gus J. Solomon Inn of Court. She earned her J.D., summa cum laude in 2003 from Brooklyn Law School, and her B.A in International Affairs in 1997 from George Washington University.
About Ball Janik LLP
Ball Janik LLP is a Pacific Northwest law firm headquartered in Portland, Oregon, with offices in Orlando, Florida and Salt Lake City, Utah. For over thirty years, Ball Janik LLP has been providing outstanding legal services in the areas of bankruptcy and creditor rights, commercial litigation, construction and design, construction litigation, employment, real estate and land use, insurance recovery for policyholders, and securities litigation.
Ball Janik LLP represents large and small businesses; state, municipal and local governments; associations; schools and universities; and individuals. Ball Janik LLP provides clients an aggressive, skilled, team approach to solve problems and achieve results. Ball Janik LLP has been recognized by Chambers USA, U.S. News – Best Lawyers®, The Best Lawyers in America®, and Corporate International. Ball Janik LLP's success and integrity have repeatedly made it one of Oregon's "Most Admired Professional Firms," according to the Portland Business Journal's survey results of CEOs throughout the region.