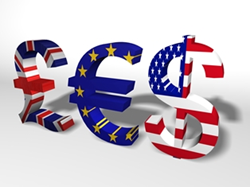 Hello Bio products are up to half the price of other suppliers – so customers can continue to make those crucial big savings for their labs on research tools
Princeton, NJ (PRWEB) February 24, 2016
Researchers in the USA, Canada and South America will benefit from faster delivery times and an improved service.
The US office, headed up by Paula Klockner, will be open Mon-Fri 9 am to 5 pm EST and US customers can order by phone, fax, email, or online:
Phone: 609-683-7500
Fax: 609-228-4994
Email: customercare-usa@hellobio.com
Online: http://www.hellobio.com
"I am looking forward to welcoming our customers – and will do everything I can to make sure that the ordering process is as straightforward and hassle free as possible. My priority will be to offer an exceptional customer service experience to my customers in the USA, Canada and South America," said Paula Klockner, Head of US Operations, Hello Bio
"We are really excited about our new US office - it means that our customers in the USA, Canada and South America can experience much faster delivery times and improved customer service. And of course – Hello Bio products are up to half the price of other suppliers – so customers can continue to make those crucial big savings for their labs on research tools such as D-AP5, tetrodotoxin citrate, SR 95531 and Y-27632," said Steve Roome PhD. Managing Director and Founder, Hello Bio
CONTACT
For more information, please contact
Steve Roome:
hello(at)hellobio.com
(0)117 3180 505
FURTHER INFORMATION
Hello Bio was founded by a team of experienced scientists and chemists who genuinely want to support life science research. Our aim is to offer a range of high quality life science tools at prices so low that as many researchers as possible will be able to afford them.
We offer a range of agonists, antagonists, inhibitors, activators, antibodies and fluorescent tools at up to half the price of other suppliers. The range includes:
Enzyme inhibitors and activators
Epigenetic tools
Ion channel modulators
Receptor ligands
Signaling tools
Stem cell modulators and more...
We also offer a cost effective custom synthesis service for customers requiring specialist tools, or bulk quantities.