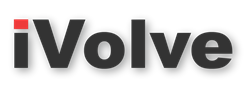 iPhotonix supports Inland Network's commitment to provide the best commnications to its serving areas
Richardson, Texas (PRWEB) March 01, 2016
iPhotonix, an innovation leader for the FTTH technologies industry, announced today that Inland Networks, headquartered in Roslyn, Washington has selected the iPhotonix iVolve platform to bring the industry's most advanced fiber-optic access technologies and gateway solutions to customers in its serving territories.
"The iPhotonix iVolve ONT platform supports Inland Network's commitment to provide the best communications, information, and entertainment services to its serving areas," said Vernon Swesey, Project Manager for Inland Networks. The platform utilizes a complete and comprehensive array of software and hardware solutions that are fully certified and standard compliant creating options and flexibilities never offered before.
"iVolve focuses on cost-effective, revenue generating high-speed fiber-optic technology that can easily integrate with existing applications and be deployed in new and existing communities. Inland Networks has integrated these technologies very well to the benefit of all its customers," said Jeff Mulqueen, Deputy Chief Executive Officer and Vice President of Sales and Business Development with iPhotonix. "We are excited our technology can help expand their markets and provide superior connectivity for their customers."
Fiber-optic services are setting the precedent for a new expectation of broadband delivery worldwide. The iPhotonix iVolve Platform delivers a multiple system operable optical access solution for Inland Networks and other providers to expand their markets and accelerate delivery of services for the ultimate customer experience.
About Inland Networks
Inland Networks is an incumbent local exchange carrier serving customers in five exchanges on the northwest Idaho, Southeast Washington border including Prescott Washington, Uniontown Washington, Dewatto Washington and Lenore Idaho. The company provides in-regions local exchange services, cable, telephone, internet, security, and wireless services to select areas.
For more information visit: http://inlandnetworks.com/
About iPhotonix
iPhotonix is a Richardson, Texas based company and is the leading emerging technology provider for the optical access transformation occurring throughout the globe in the residential, business, enterprise and mobile backhaul markets. iPhotonix develops and markets via its iVolve brand, the world's first Multi-System Operable Optical Access Platform. This platform utilizes its own complete and comprehensive array of GPON and Active Ethernet access devices (ONTs, MDUs,RGs, etc.) and delivers the richest feature set of integrated voice, video, high-speed data and gateway solutions. iPhotonix augments its optical access offering with its powerful and agile iPhotonix Virtual Network (iVN) platform that enables communication service providers to create network managed services for a fraction of the cost and time it takes to deploy traditional managed services. iPhotonix has a rich history of innovation, R&D experience and delivering reliable solutions for communication services providers. iPhotonix is advancing open and modular software platforms that simplify network operation complexity, enables multi-vendor hardware deployments, and seamlessly connects the physical and virtual network elements. Our solution sare tested and deployed by many CSPs around the world.
For More Information visit http://iphotonix.com/