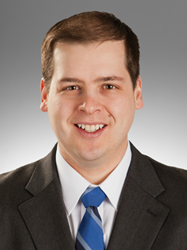 The immune system is very important during chemotherapy and radiation treatment for head and neck cancer.
SIOUX FALLS, S.D. (PRWEB) February 24, 2016
A new Sanford Health clinical trial will explore a drug's ability to activate the body's immune system to fight head and neck cancer. Oncologist and cancer researcher Steven Powell, M.D., developed and will lead the Merck Investigator Studies Program (MISP) trial using the investigational drug pembrolizumab in combination with chemotherapy and radiation therapy for participants with advanced squamous cell carcinoma of the head and neck.
Squamous cell carcinoma of the head and neck begins in the mouth, nose or throat. It can be caused by alcohol and tobacco use or infection with some types of the human papillomavirus (HPV). When caught early, it can be cured with surgery, chemotherapy and radiation.
Pembrolizumab, according to Powell, is an immune checkpoint inhibitor, which allows the body's immune system to recognize and attack the cancer. Participants in this study will receive standard of care chemotherapy and radiation in addition to pembrolizumab. The goal of the study is to evaluate the benefit and safety of adding this immunotherapy to standard therapy to improve long-term outcomes. After 18 months from initial treatment, annual evaluations will be conducted to monitor each patient's cancer status, including if the cancer has returned.
This clinical study is the product of laboratory research performed at Sanford by Powell and the head and neck cancer research team led by John Lee, M.D., and W. Chad Spanos, M.D.
"The immune system is very important during chemotherapy and radiation treatment for head and neck cancer," said Powell. "This laboratory research demonstrated that the addition of immunotherapy can enhance the response during treatment."
Pembrolizumab was developed by the drug company Merck and is FDA-approved for melanoma and certain types of lung cancer. Numerous clinical trials are underway looking at the drug in a variety of cancers.
Participants for the study must be at least 18 years old and have advanced stages of squamous cell carcinoma of the oral cavity, oropharynx, hypopharynx or larynx.
MISP is one of four clinical trials open at Sanford for head and neck cancer. A complete list of clinical trials is available at sanfordhealth.org/clinicaltrials.
For more information or to enroll, call 87-SURVIVAL.
About Sanford Health
Sanford Health is an integrated health system headquartered in the Dakotas. It is one of the largest health systems in the nation with 43 hospitals and nearly 250 clinics in nine states and four countries. Sanford Health's 27,000 employees, including 1,400 physicians, make it the largest employer in the Dakotas. Nearly $1 billion in gifts from philanthropist Denny Sanford have allowed for several initiatives, including global children's clinics, genomic medicine and specialized centers researching cures for type 1 diabetes, breast cancer and other diseases. For more information, visit sanfordhealth.org.